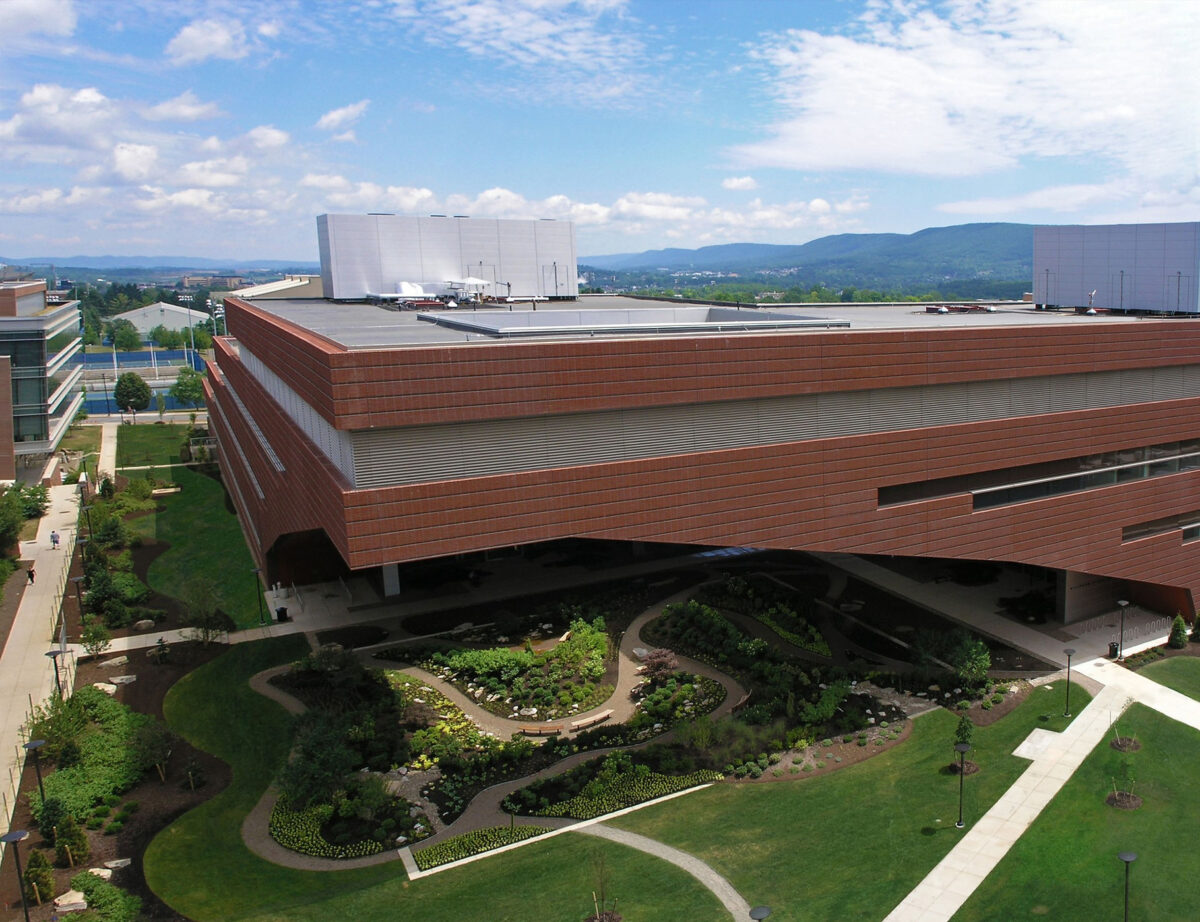 Bio of Hoffman and description of the talk
Zeb Hoffman (BLA, Illinois, 2002) joined Indigo in 2014 after twelve years as a landscape architect at Dewberry. In those two contexts, he has been responsible for a vast range of project types and scales, including major corporate and institutional campuses, regional transportation and infrastructure, large- and small-scale masterplanning, residential housing developments, school playground designs, and the writing of landscape and visual impact assessments.
In this talk, Hoffman will discuss in detail his work as Senior Landscape Architect for the Millennium Science Complex, a 275,000-square-foot research and teaching facility at Penn State University designed and constructed while Hoffman was working at Dewberry (completed 2011).
The development of its 6-acre site was "driven by the needs of state-of-the-art quiet rooms and nano-mechanical labs, which require complete acoustic and vibration isolation." To meet that requirement, Rafael Viñoly Architects cantilevered the building over the ground plane while isolating the laboratories structurally underground. That created interesting opportunities and complex challenges for landscape.
Hoffman was responsible for planting design and hardscape construction detailing, site grading and irrigation system design, green roof system and loading coordination, lighting coordination, construction coordination, and post-occupancy evaluation. In his additional role as Project Manager, he oversaw all aspects connected with landscape architecture, including contract management, project finances, internal design coordination, subconsultant coordination, and client / design team coordination.
This event will be livestreamed on Zoom. To access the Zoom platform, please register by clicking here.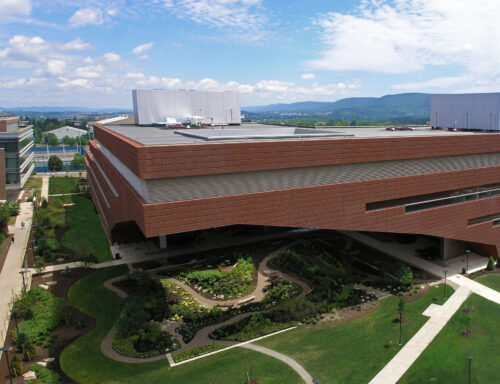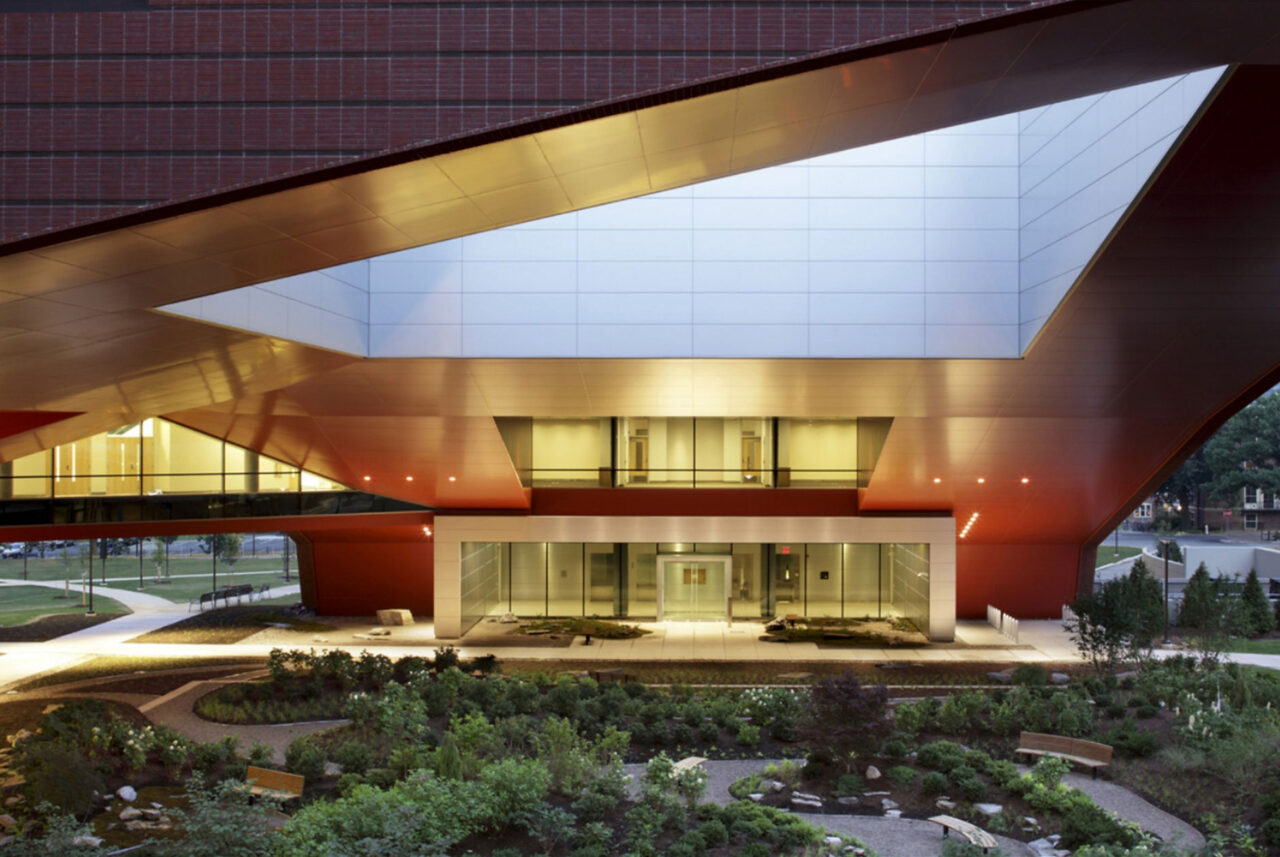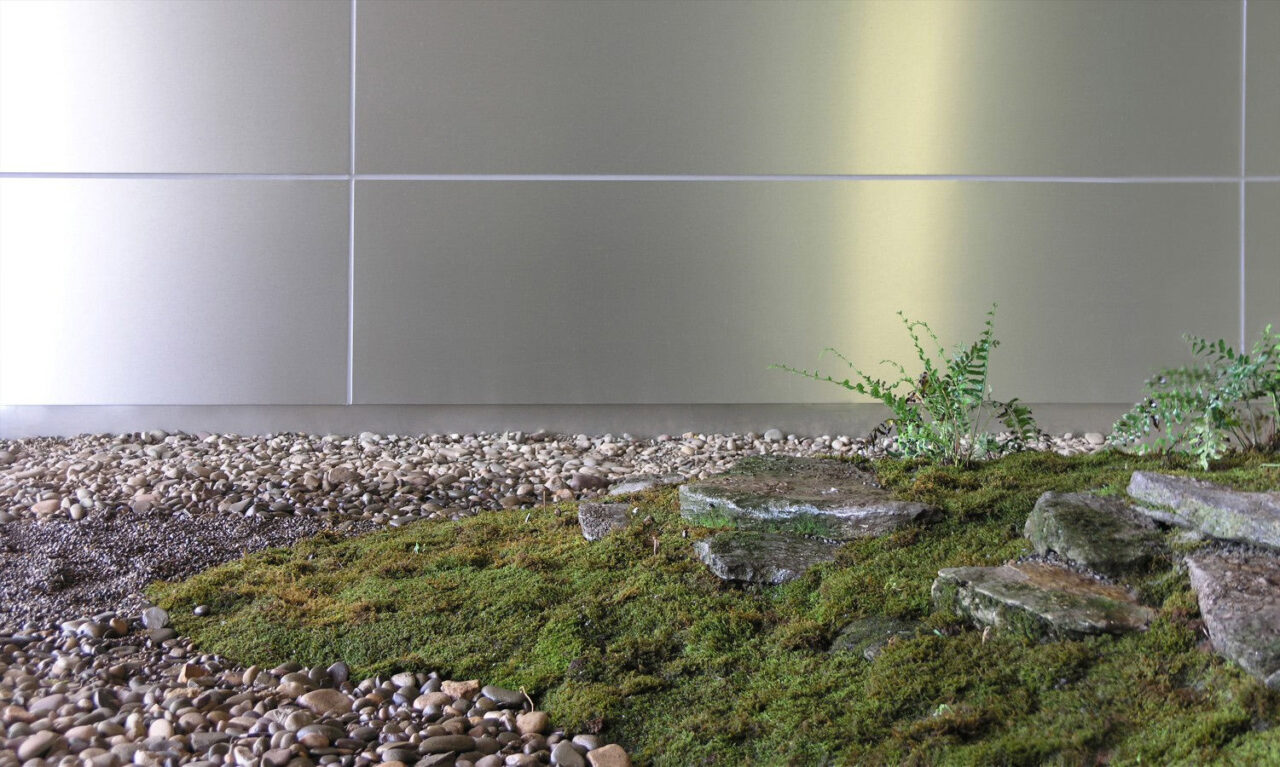 Closing
The Projects in Practice series of talks by alumni-practitioners is made possible with support from the Visiting Practitioner Fund in the Department of Landscape Architecture.
For more information about this and other events in our Fall 2022 series, please contact Prof. David L. Hays.
To join our LA at Illinois Events email list, click here.