Information Session for MLA Applicants
Information Session for MLA Applicants
On November 14, 2023, our department hosted an information session for MLA applicants.
Click here to watch a recording of the session.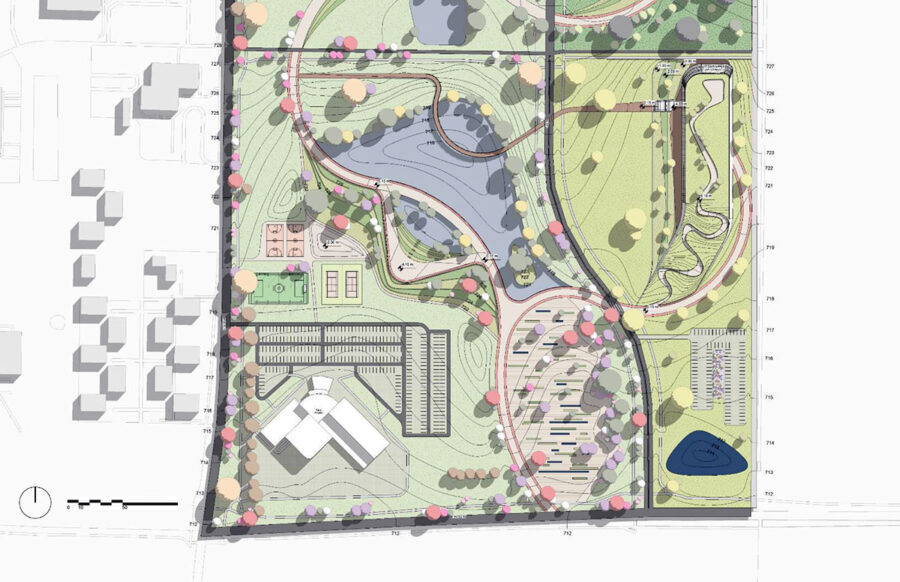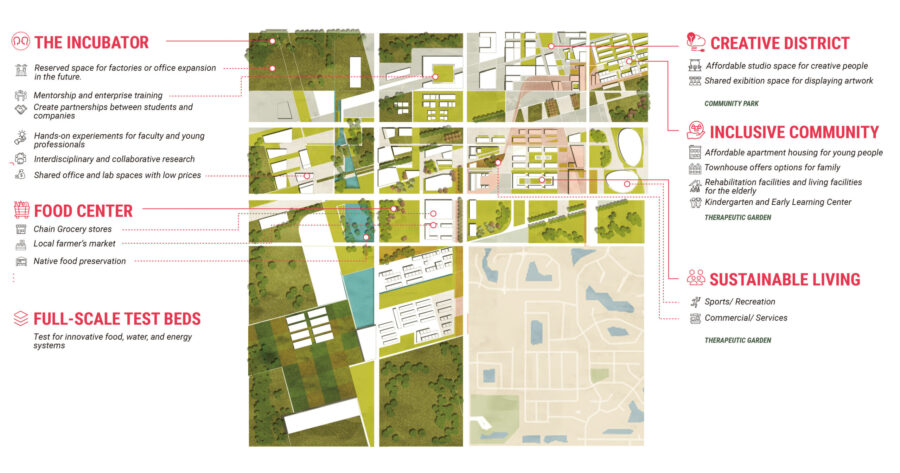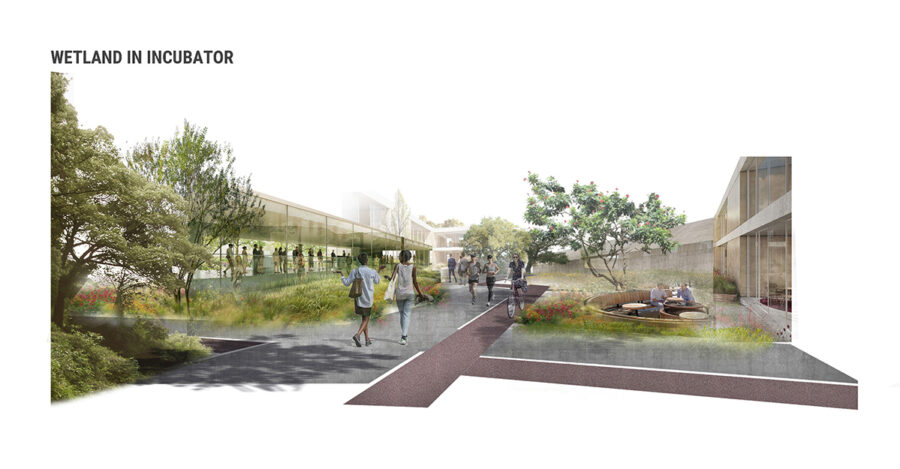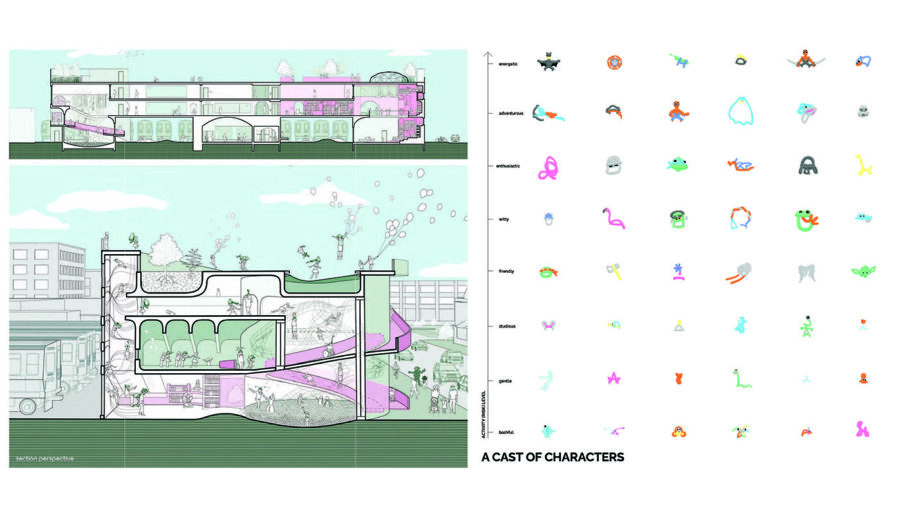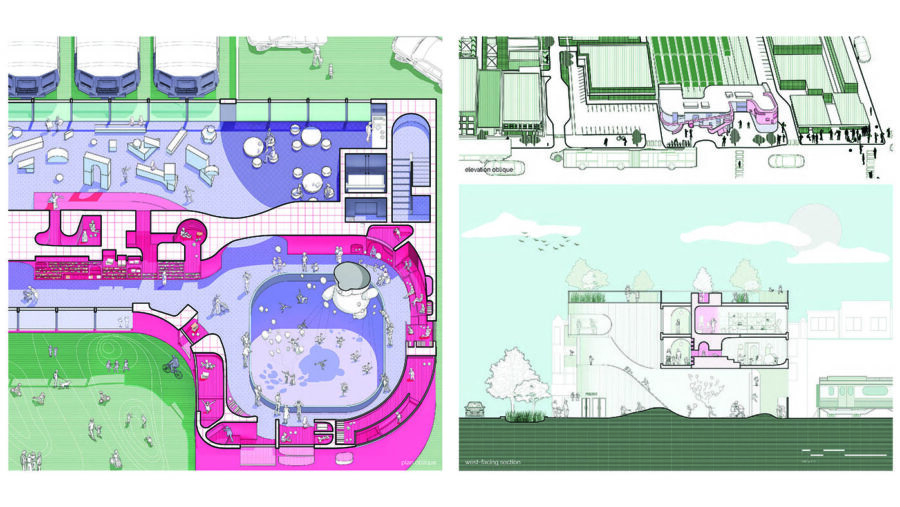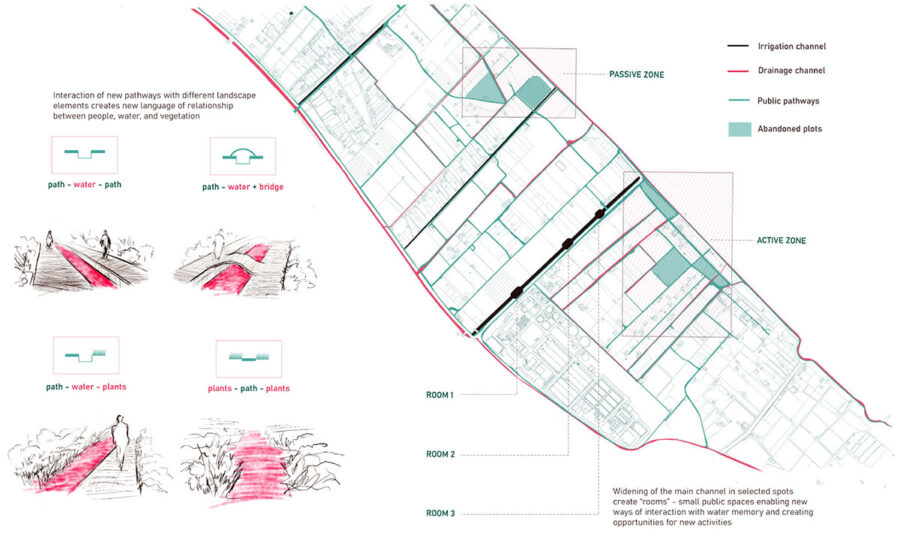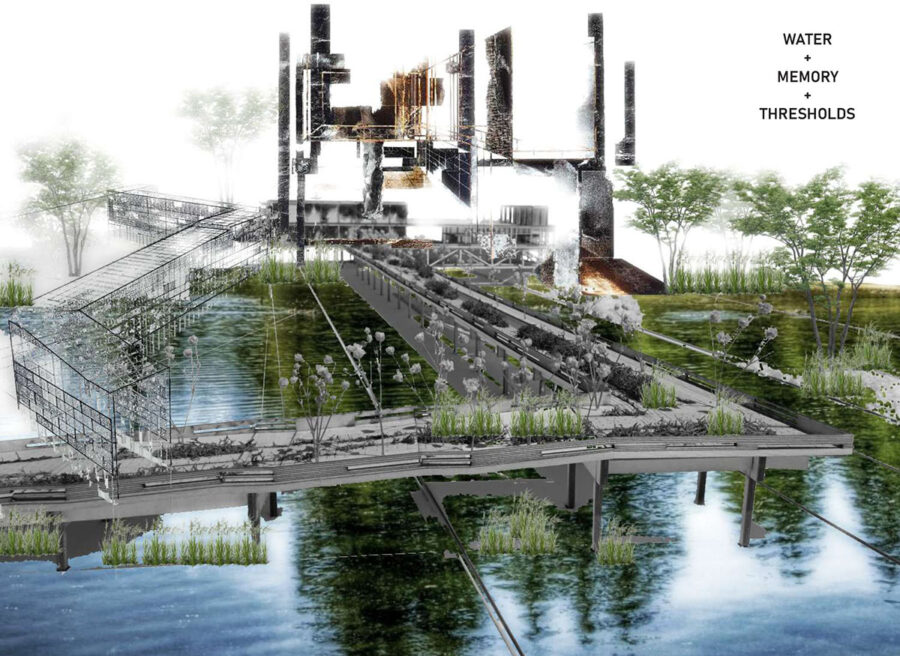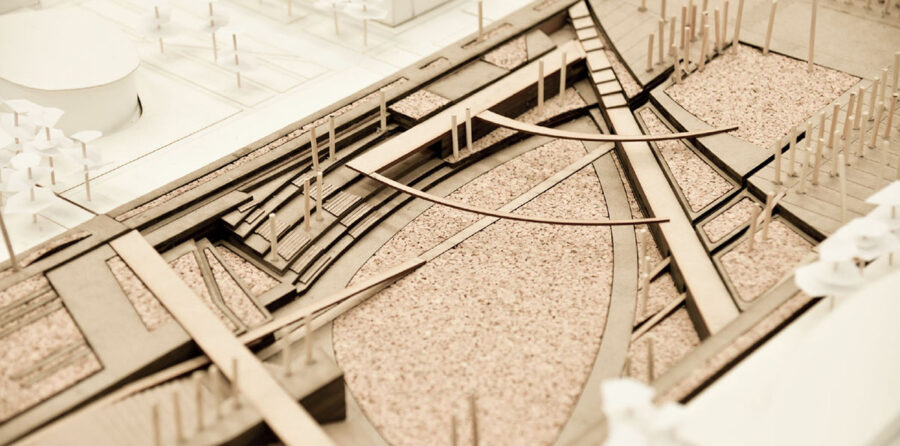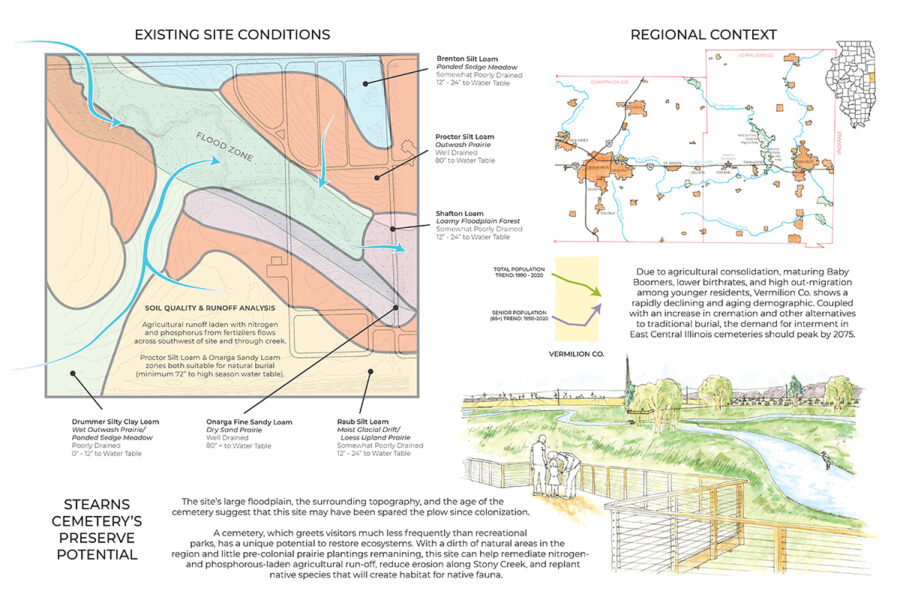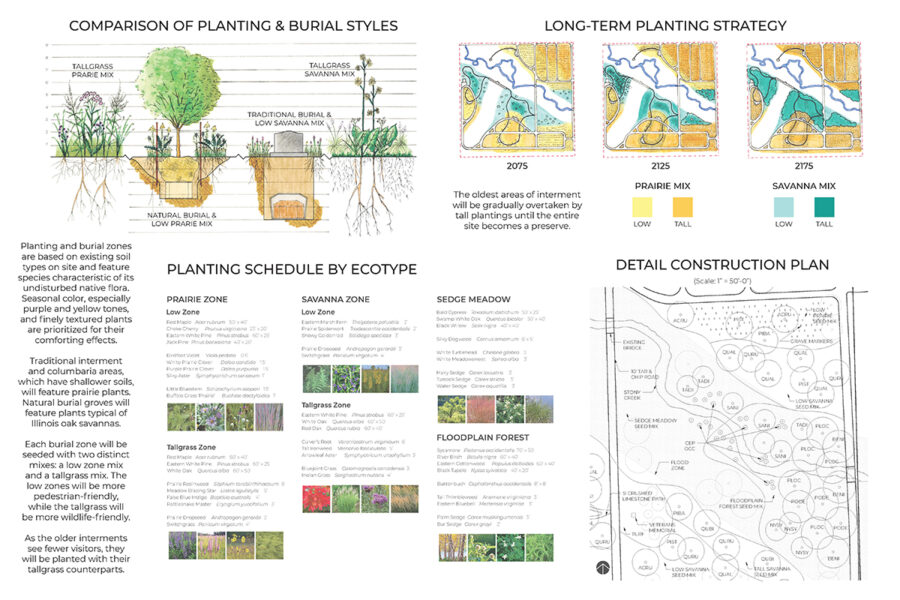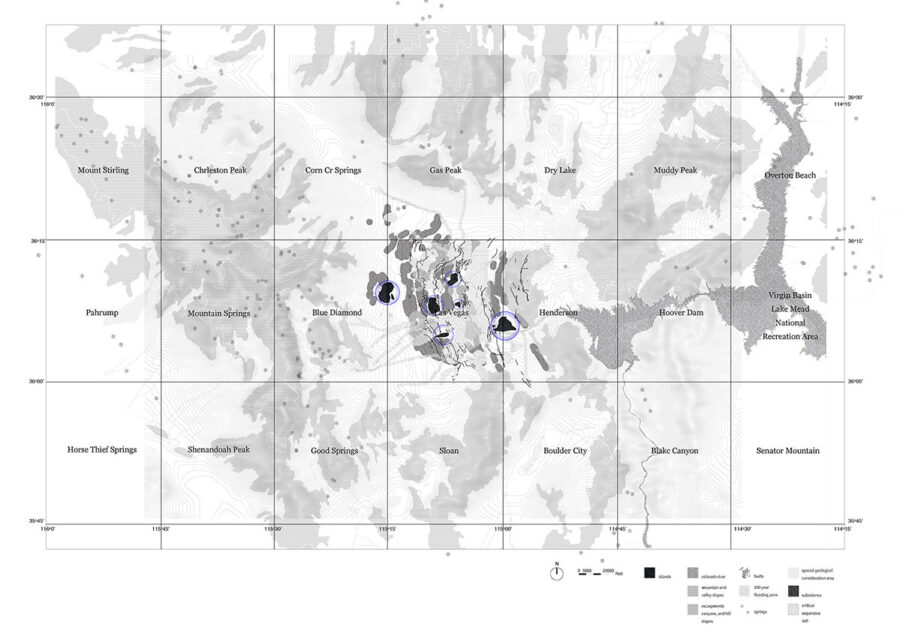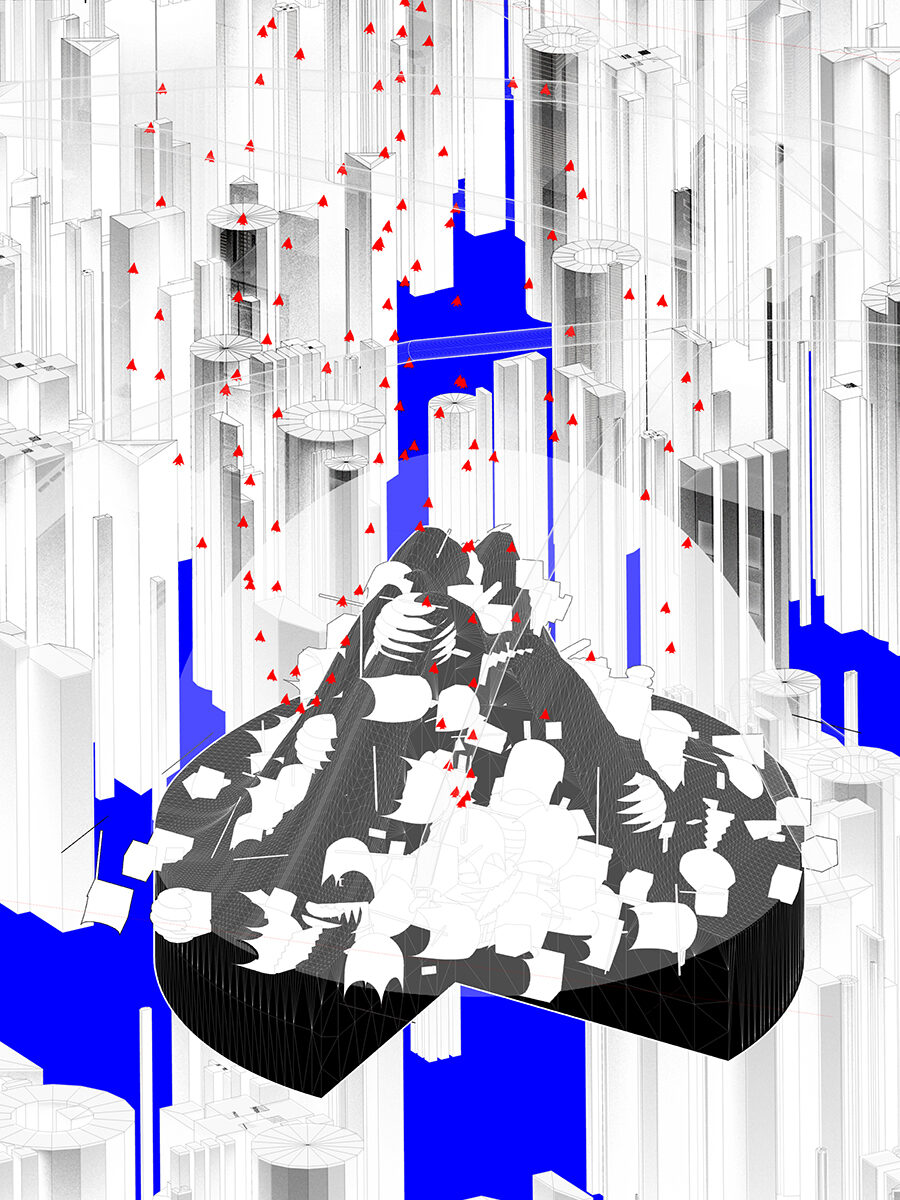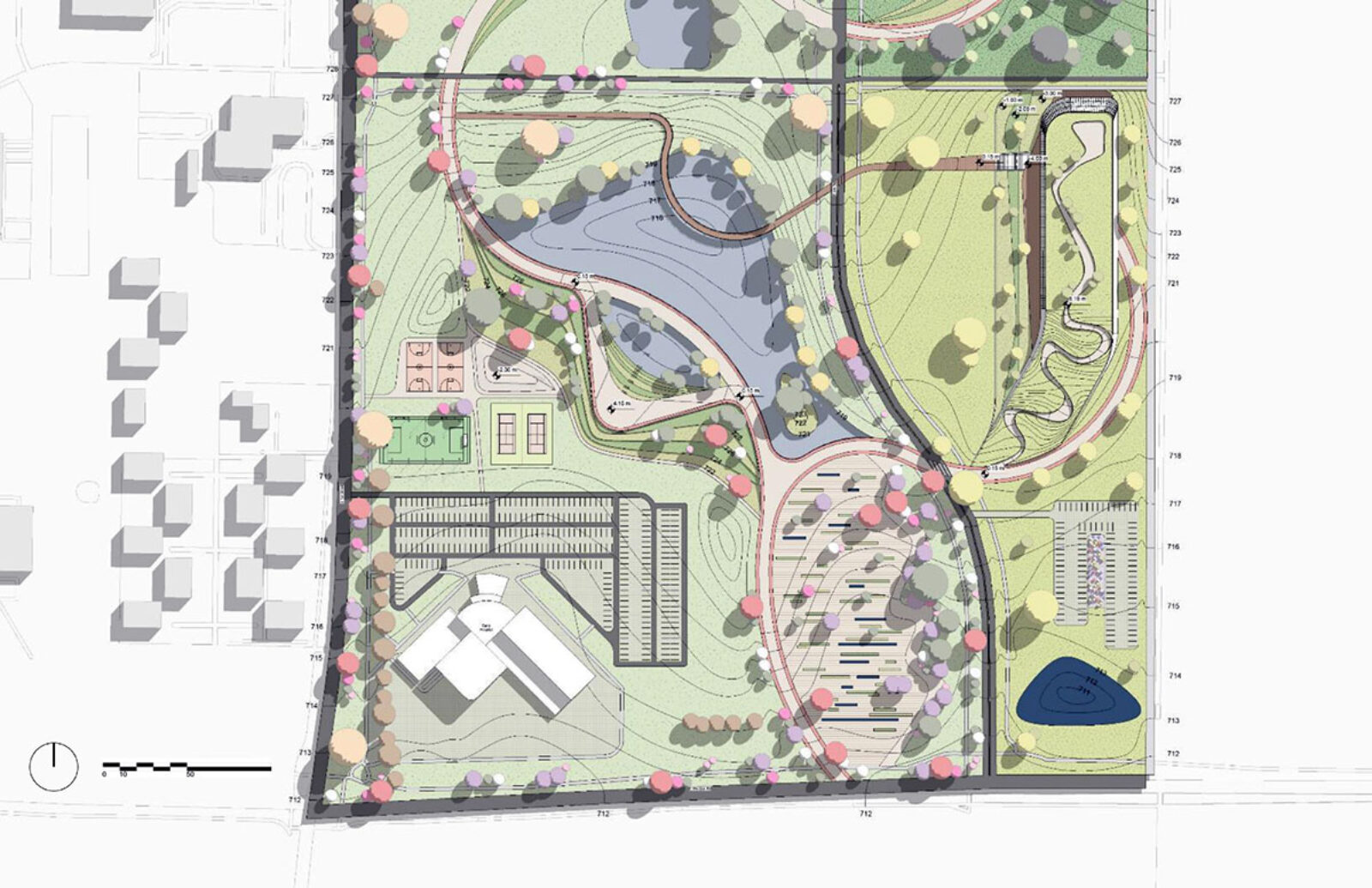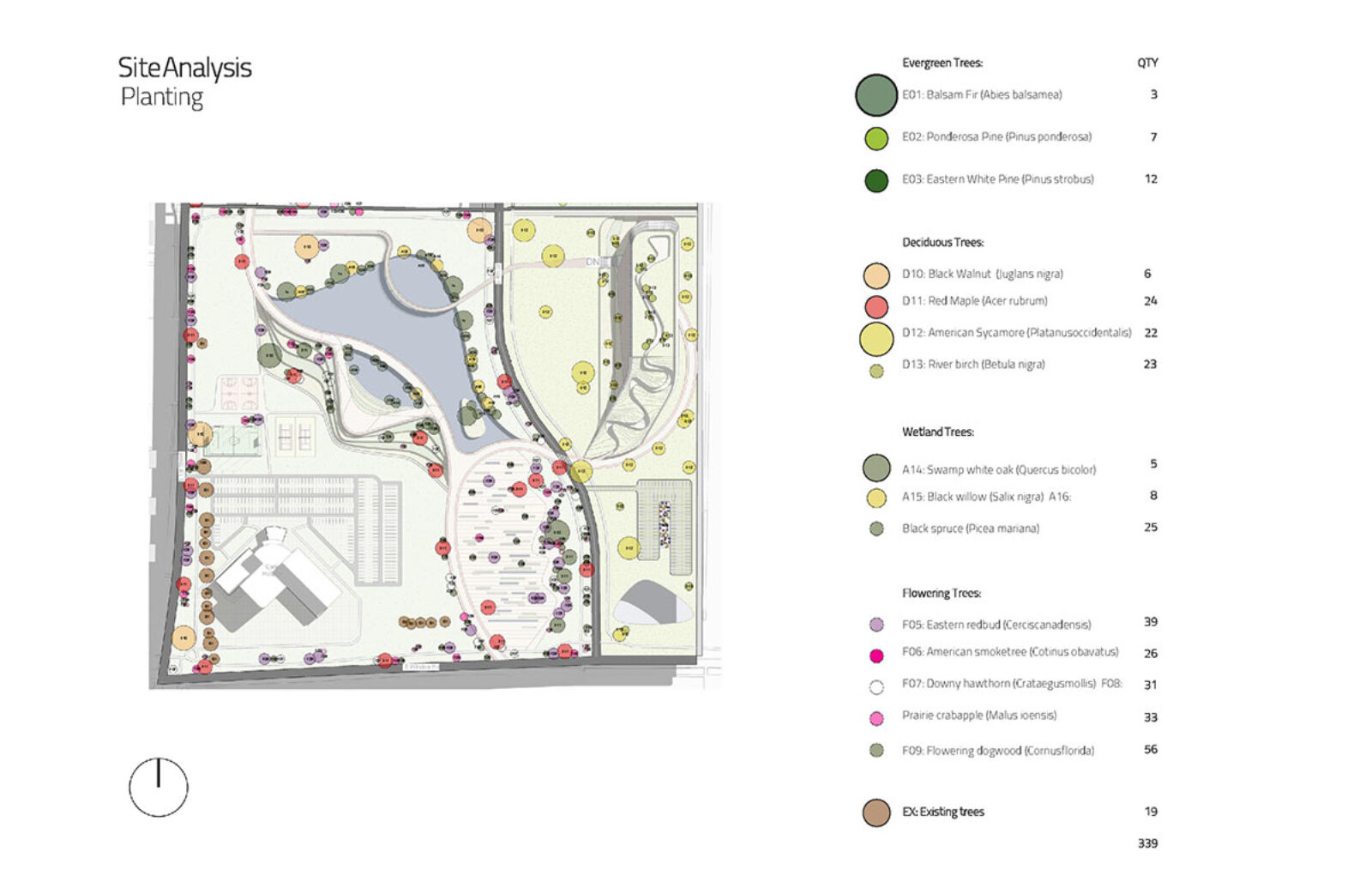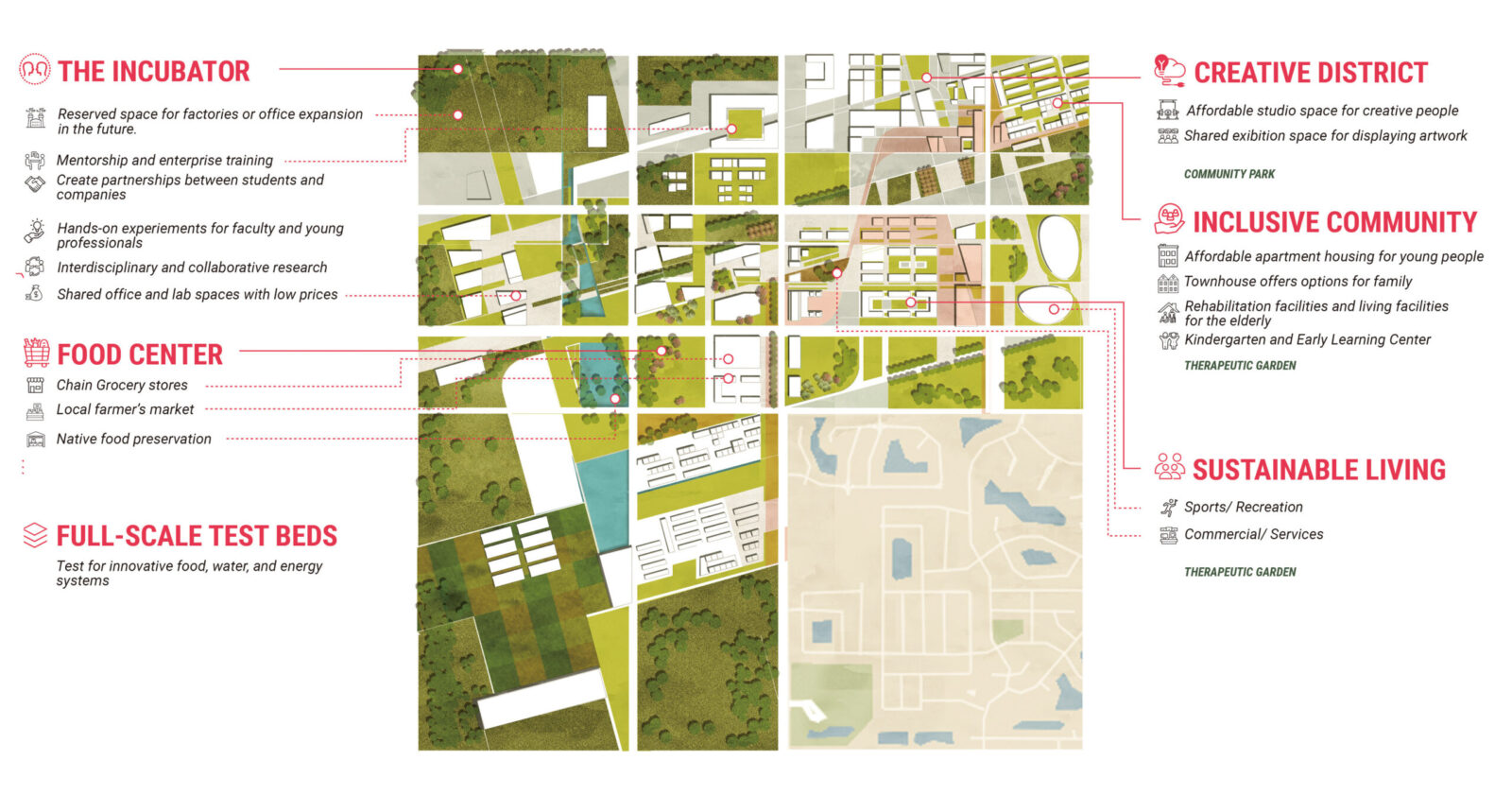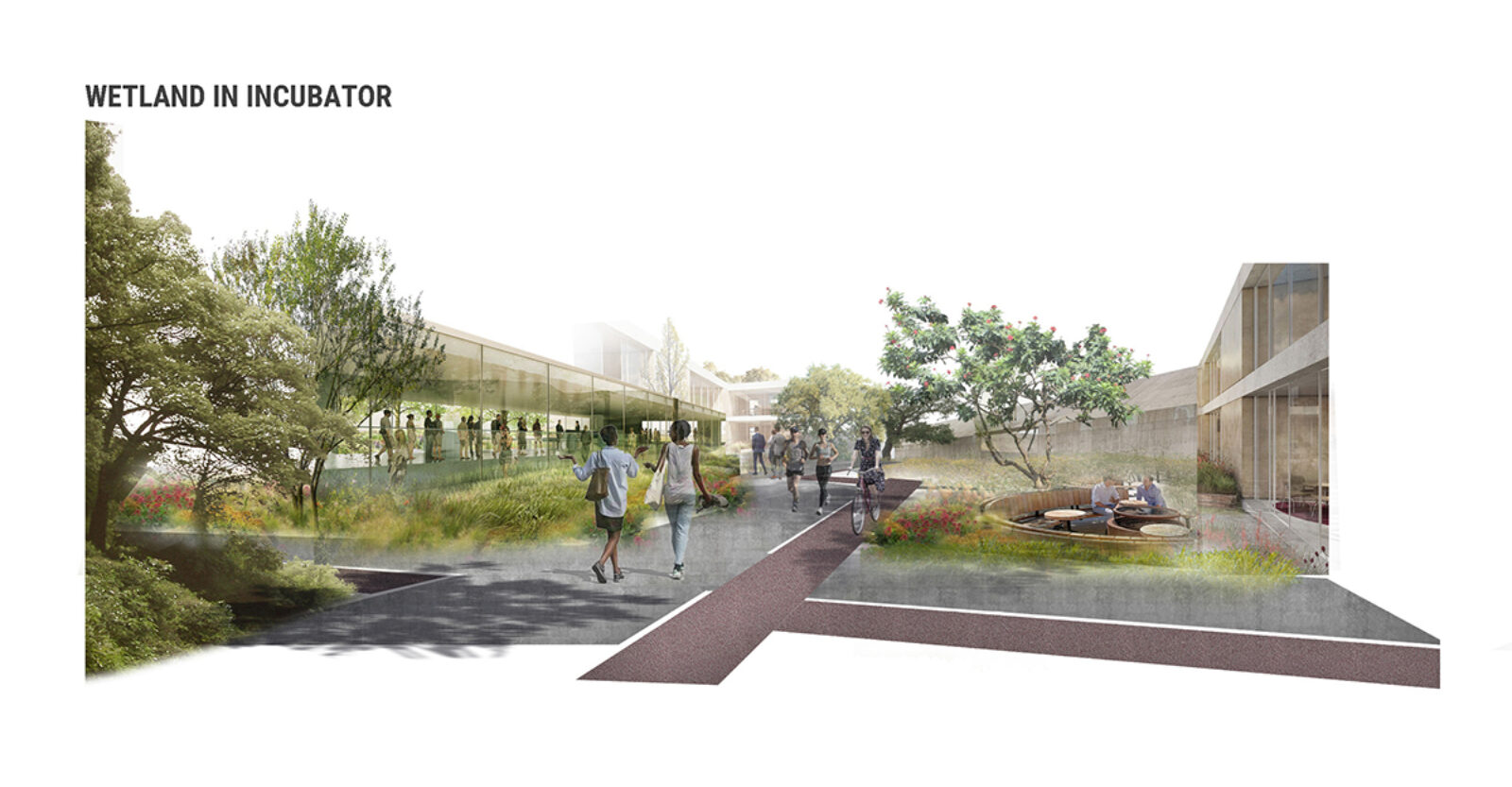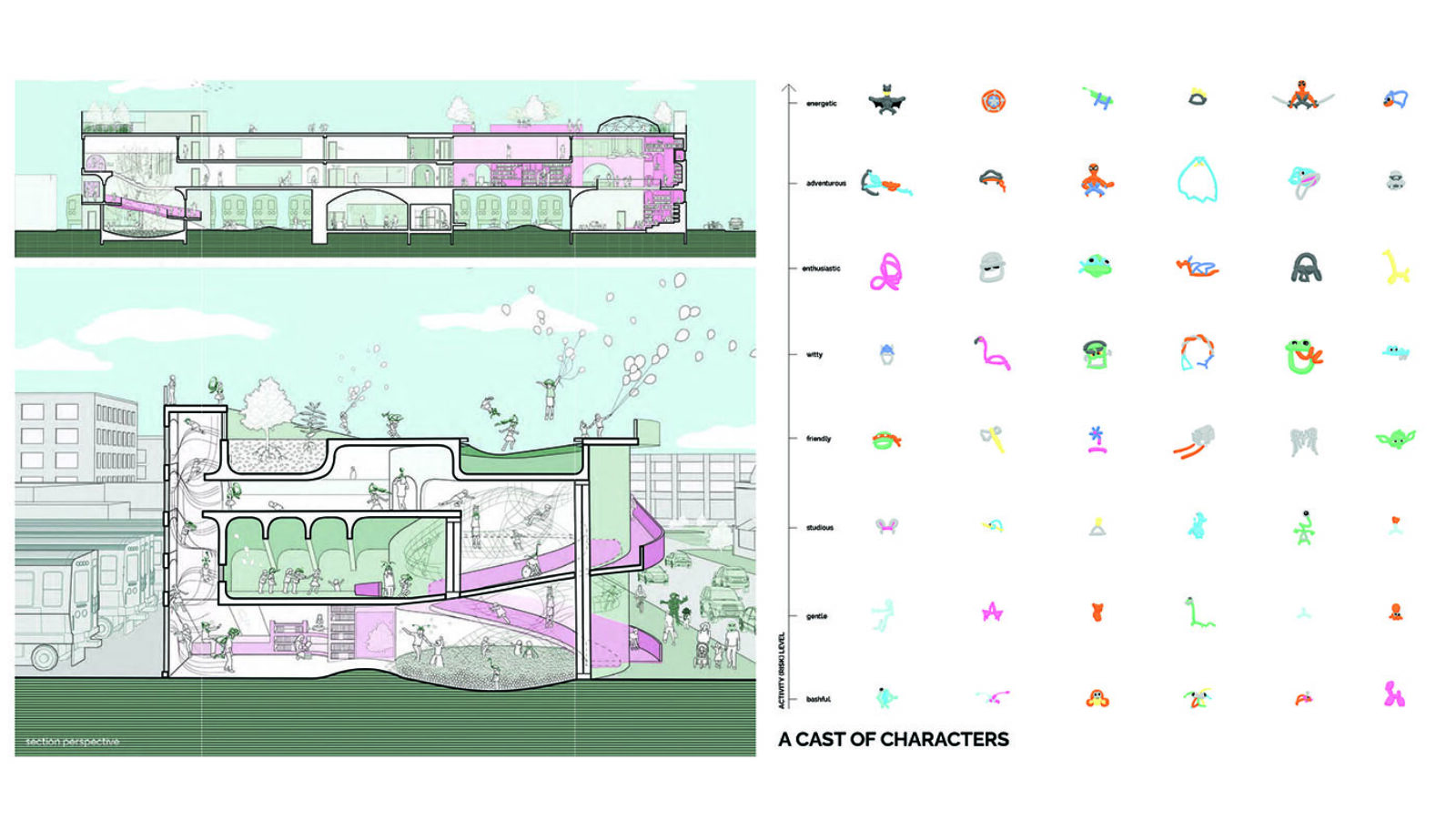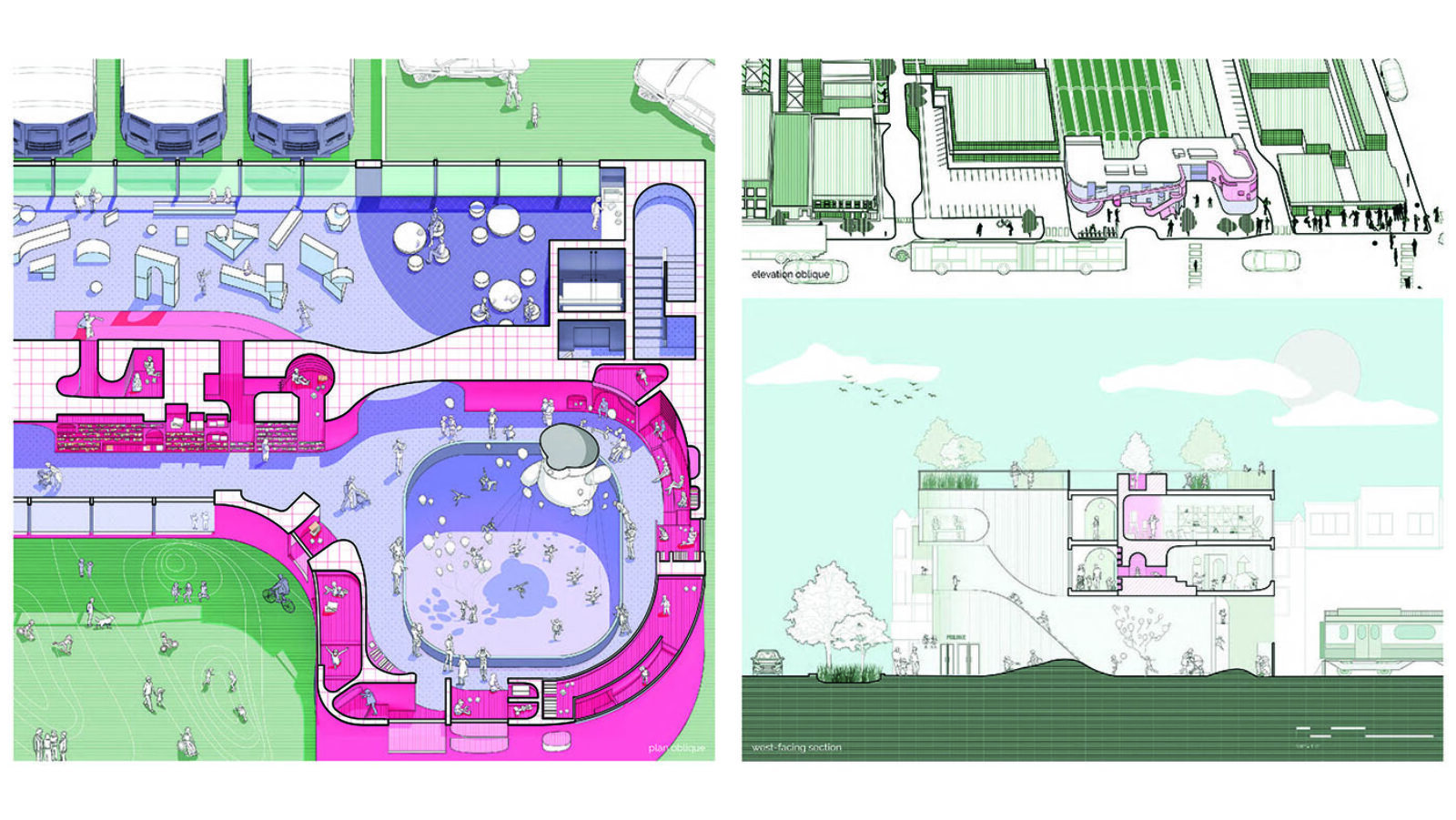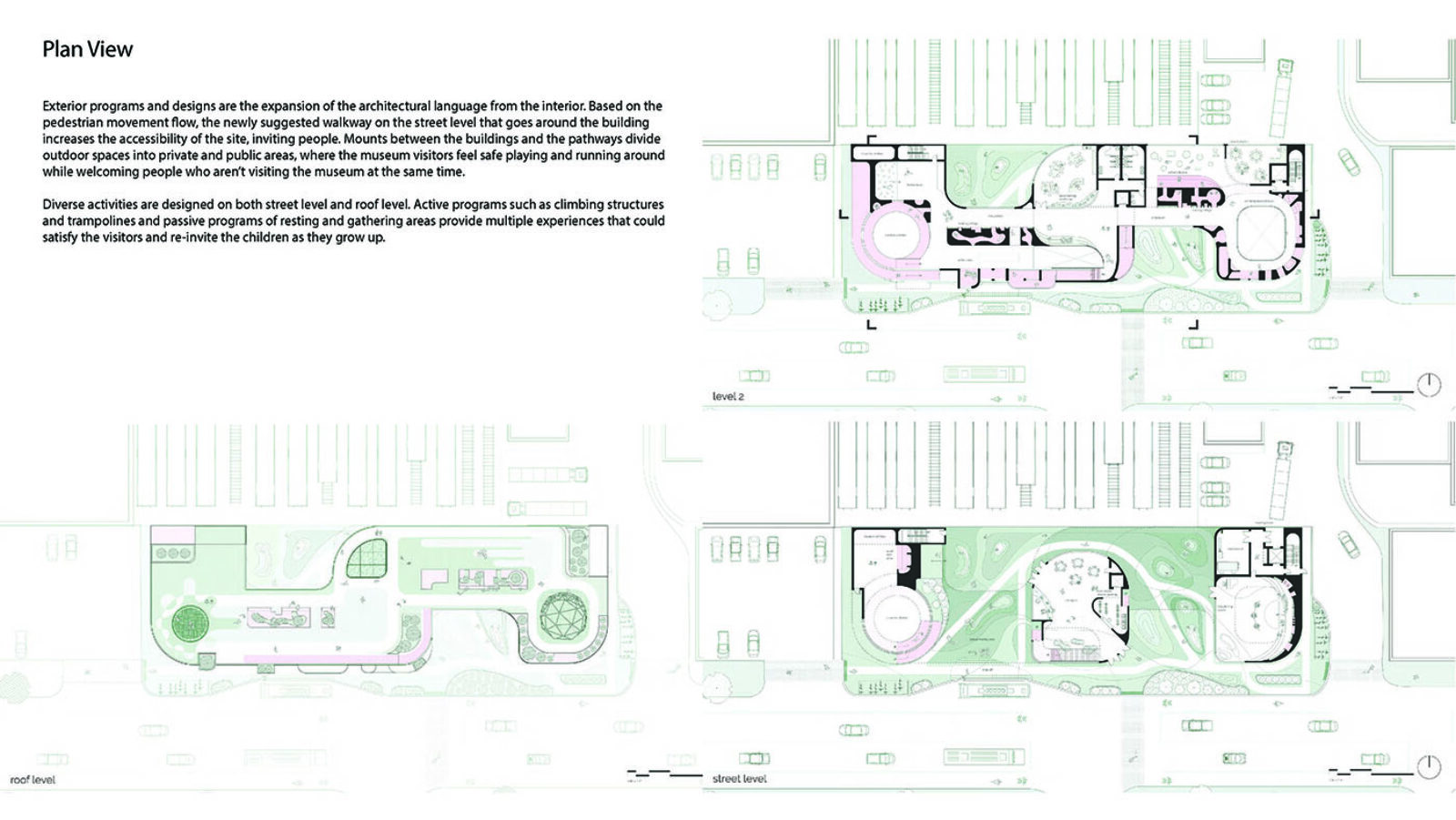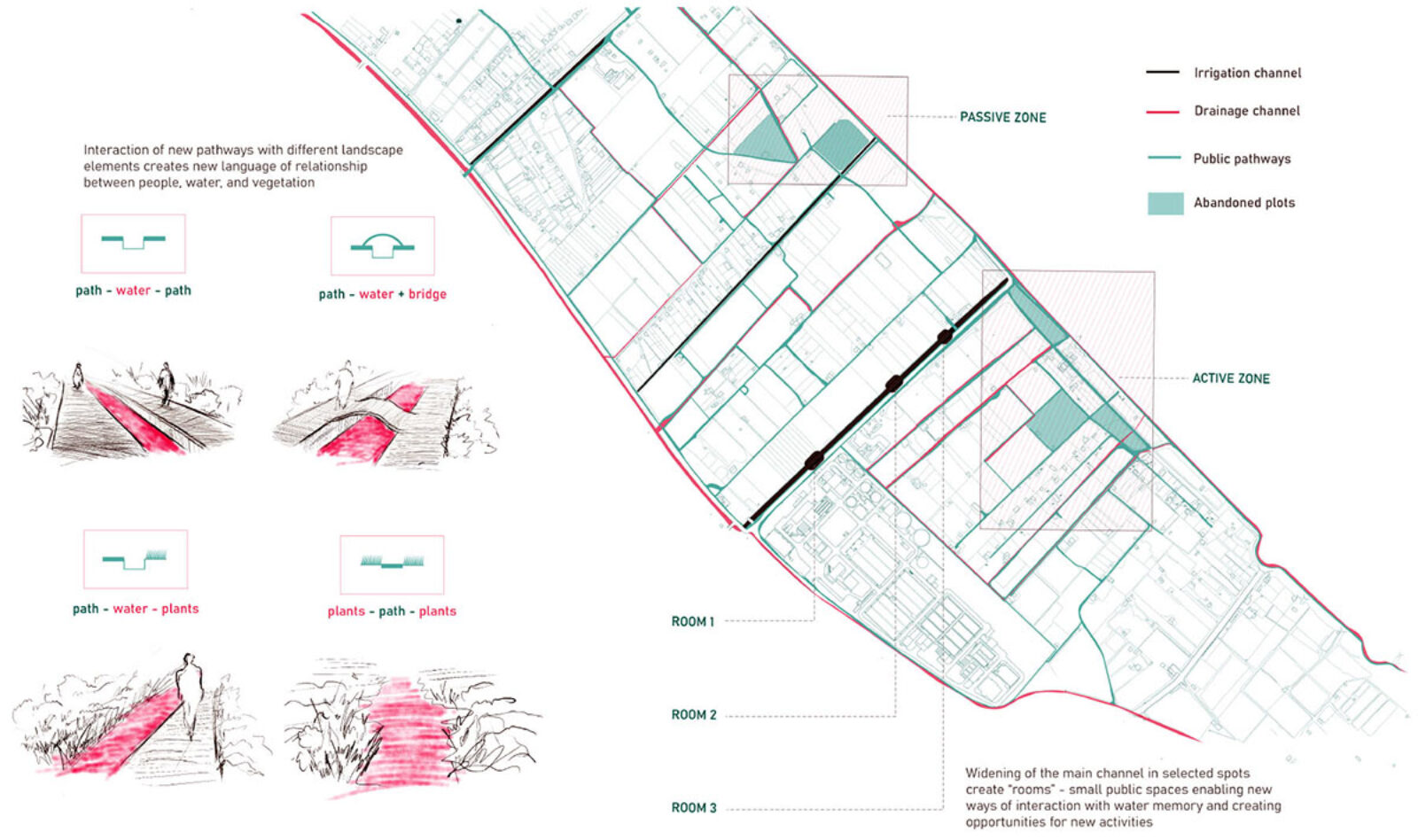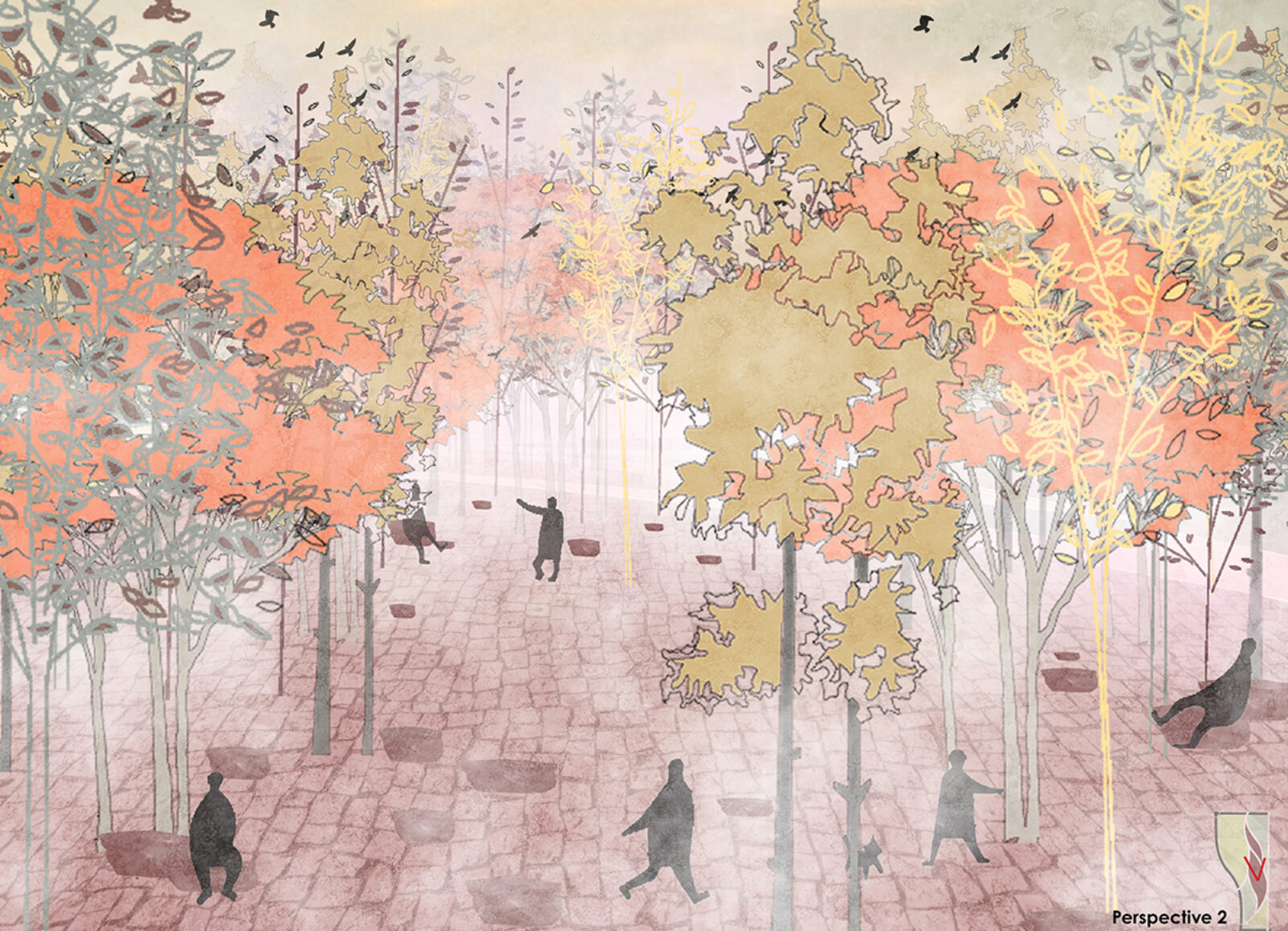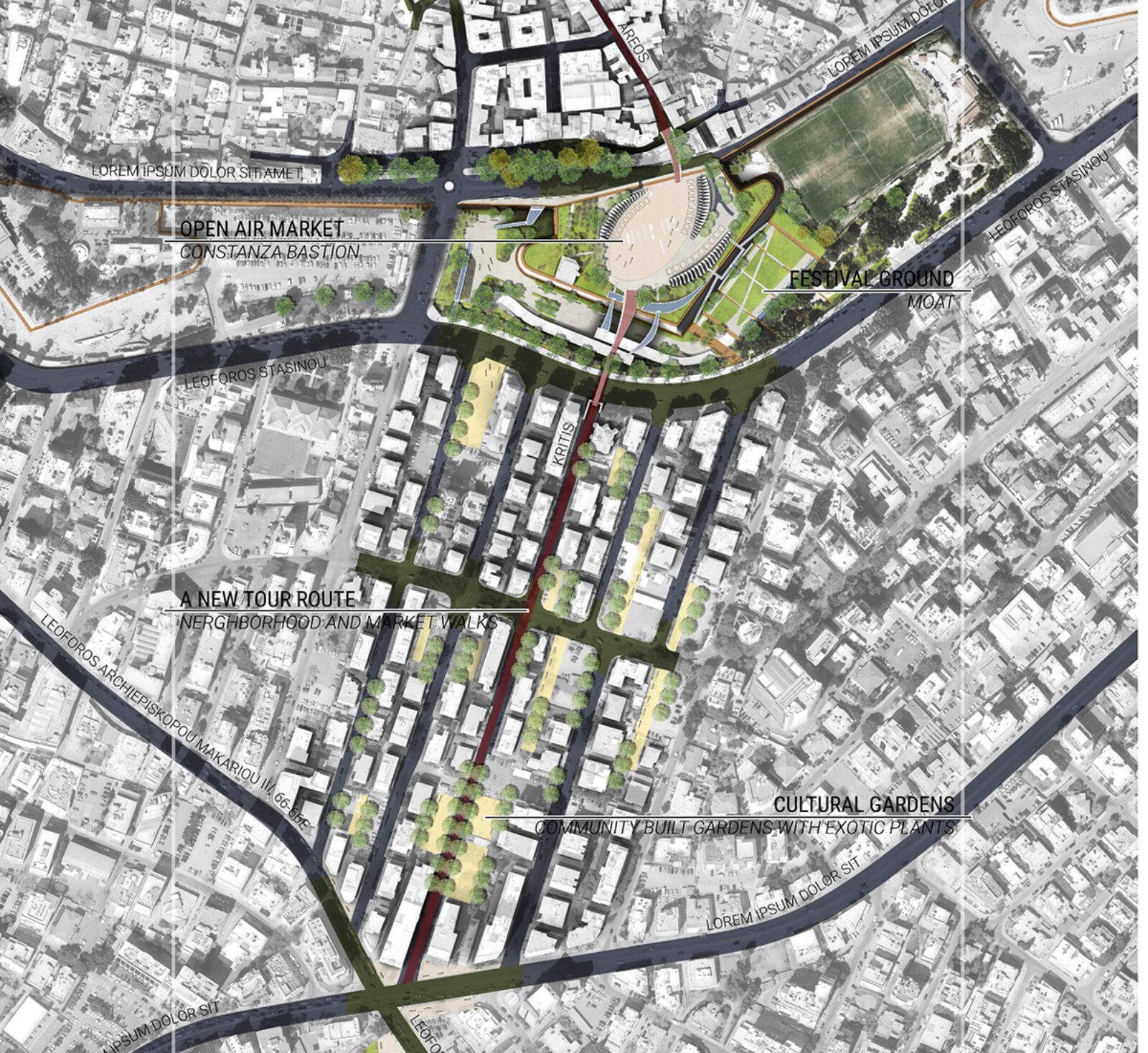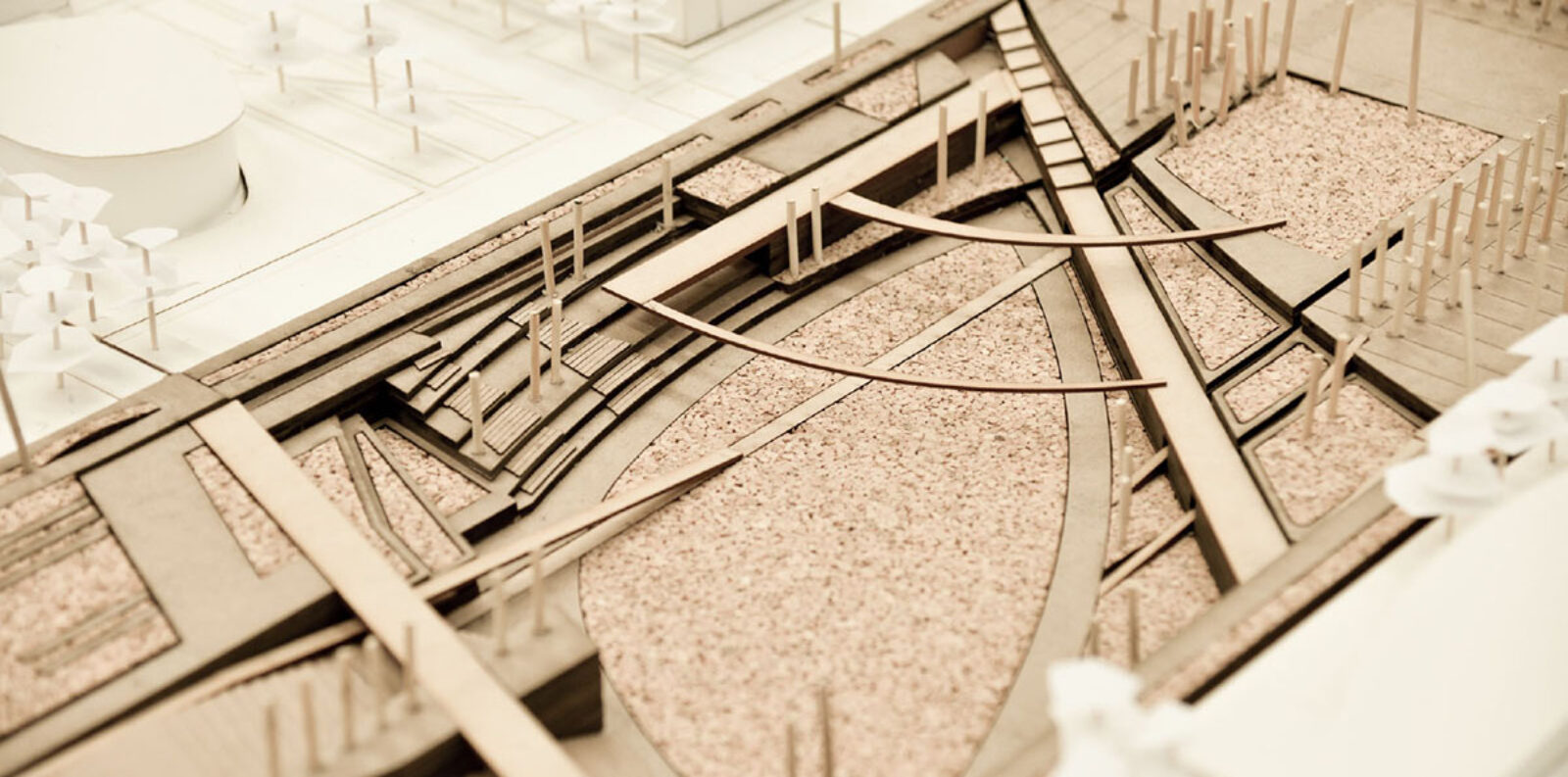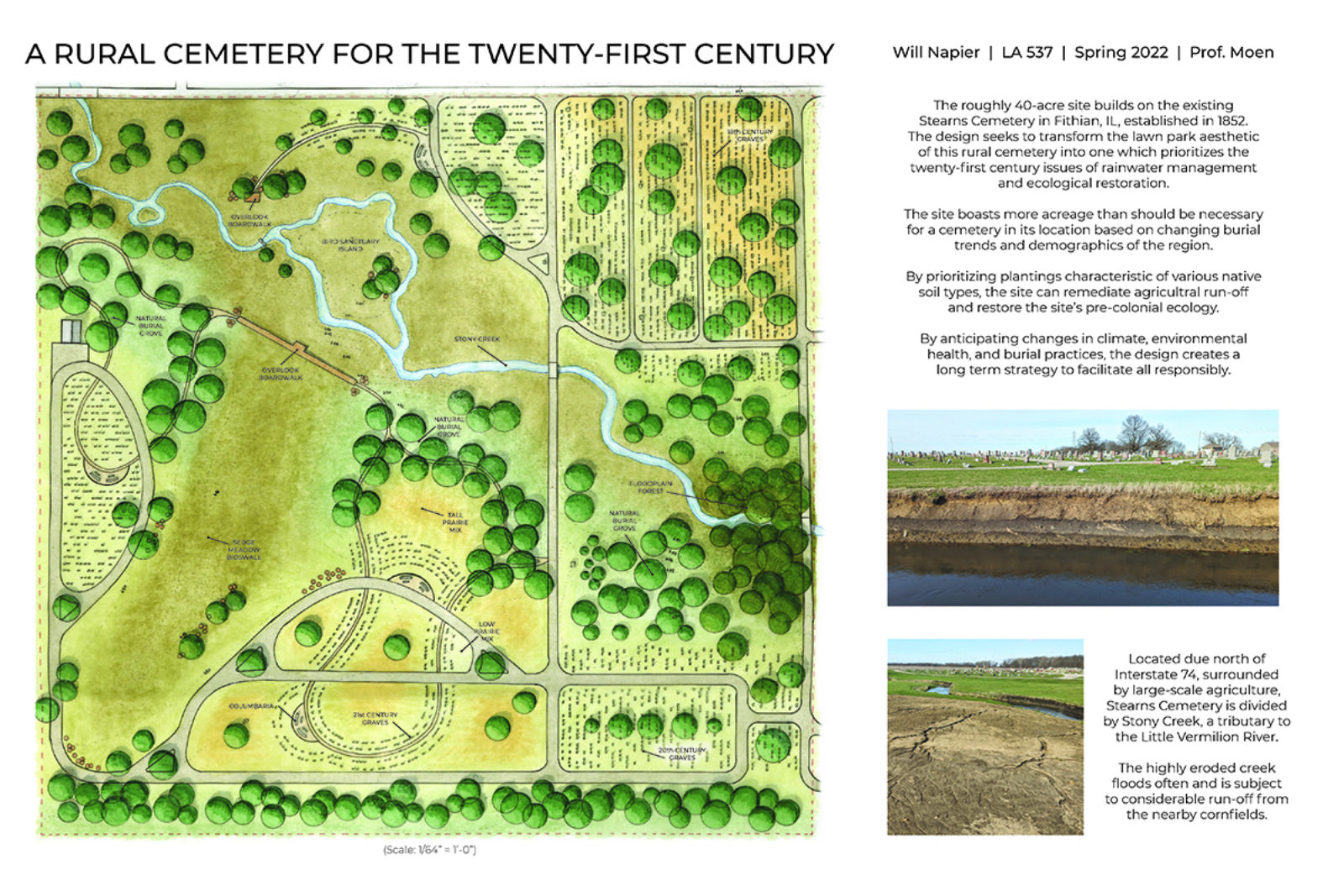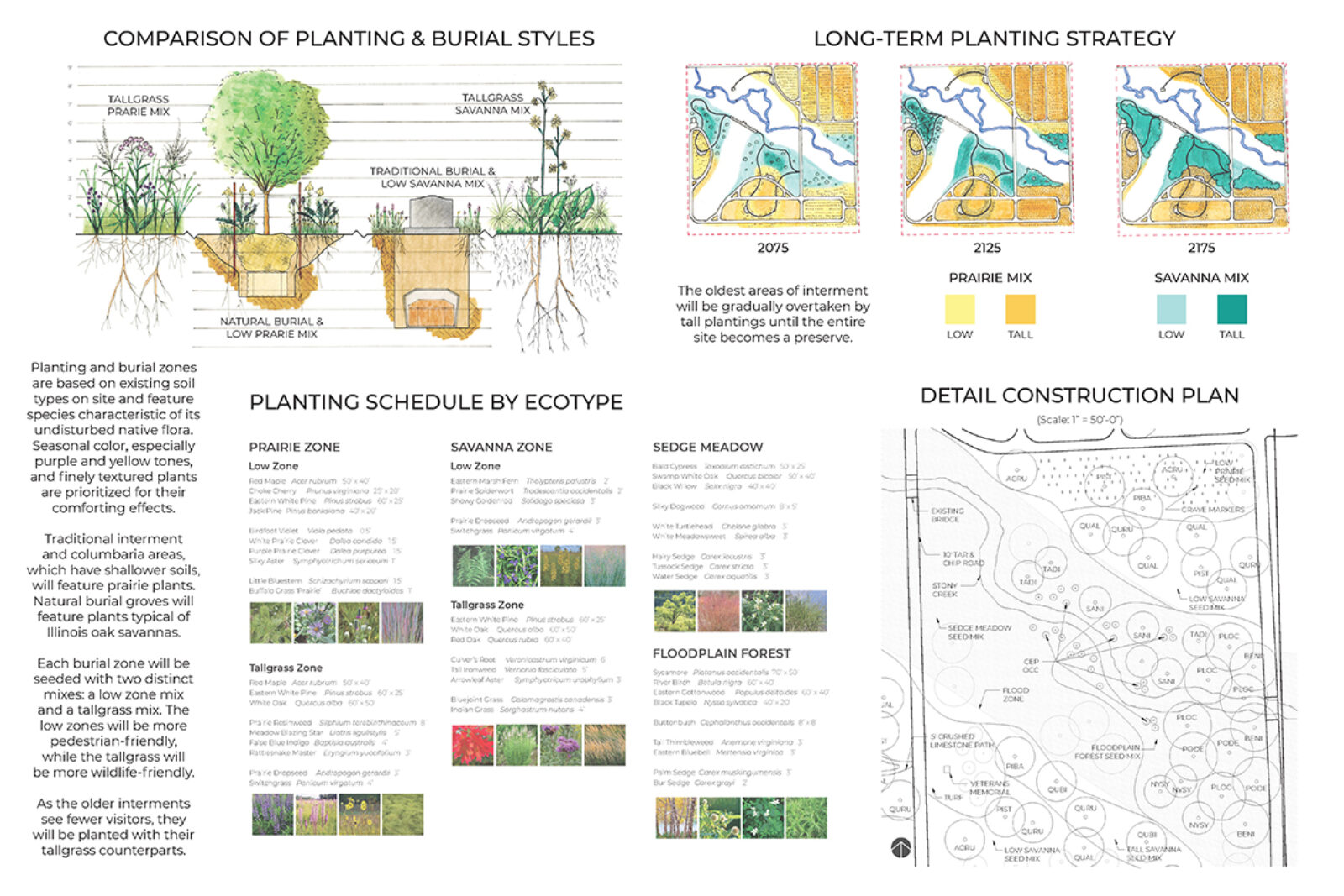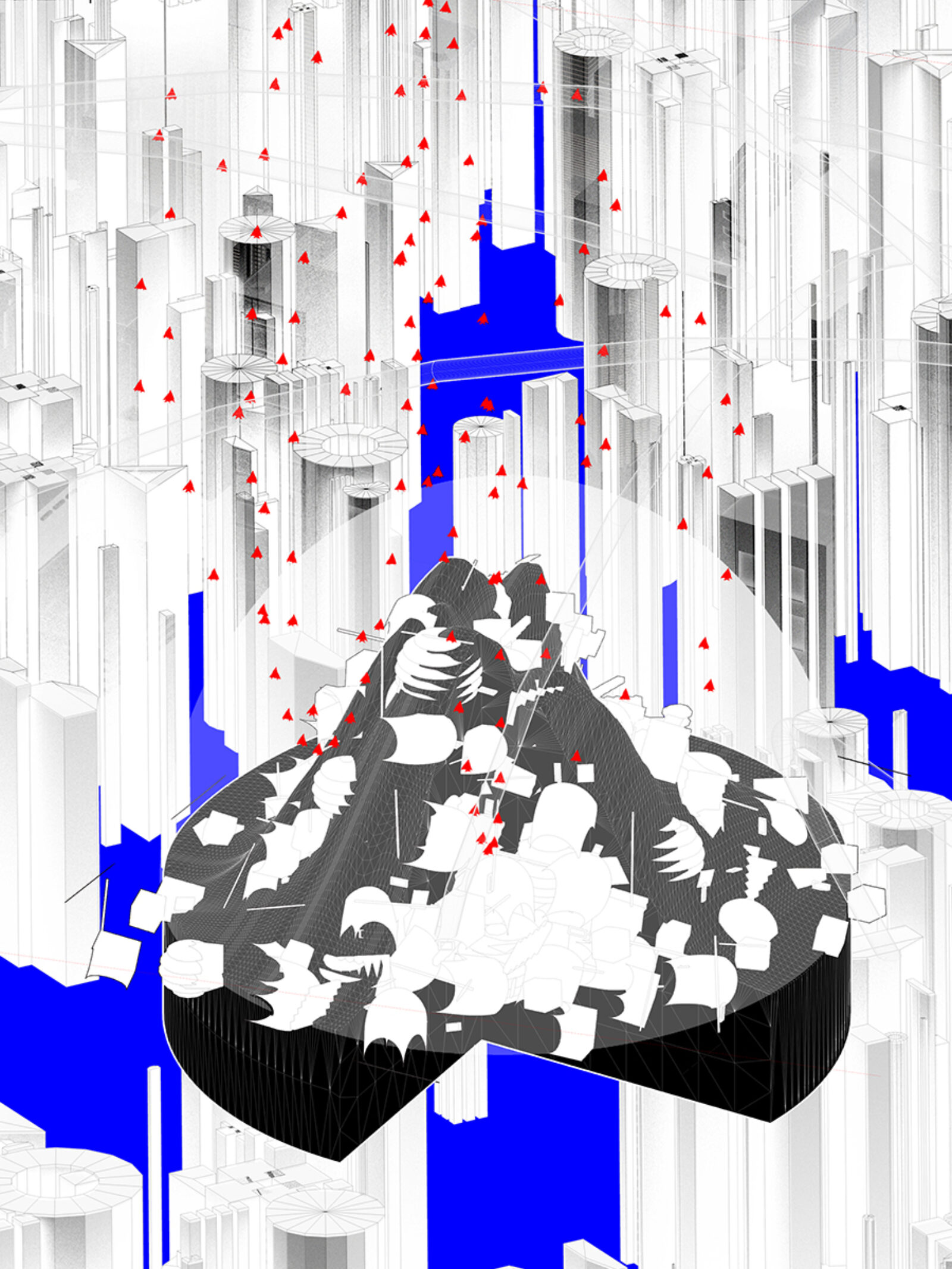 Examples of MLA student work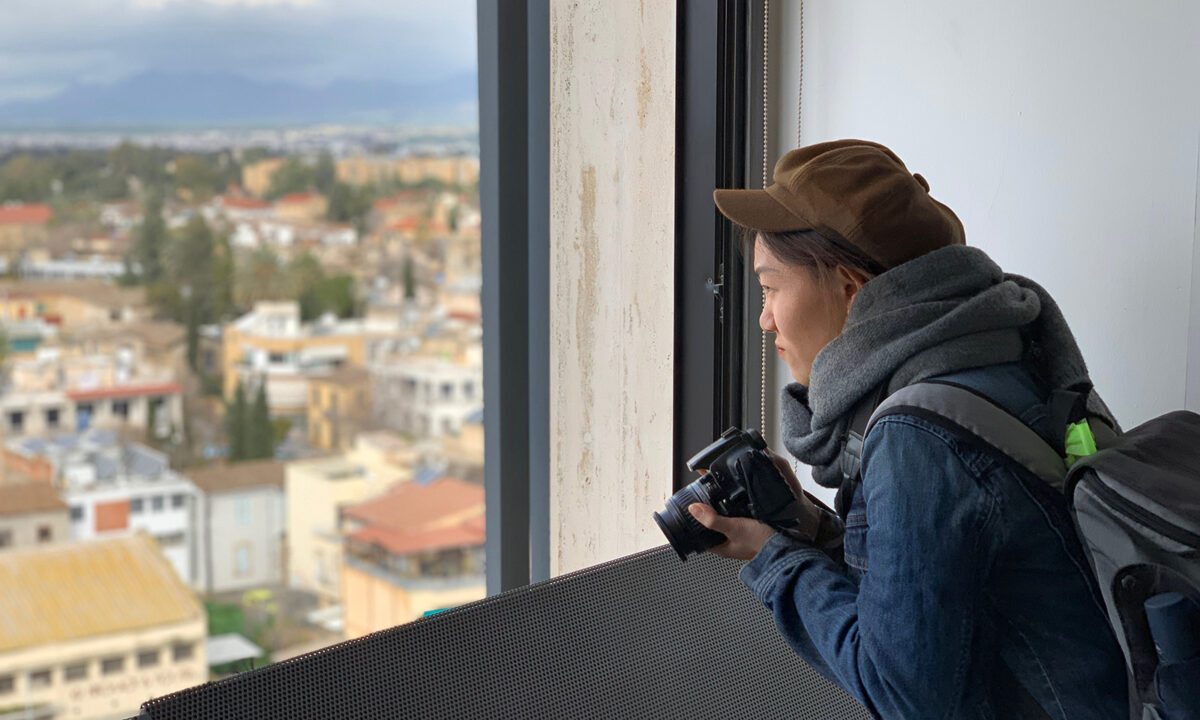 Overview
Landscape architecture is an exciting and prolific profession. Working across scales from the local site and community level to regional and continental systems, landscape architects improve human and environmental health and address diverse issues, including soil and waterway health, the protection of biodiversity and ecosystems, environmental justice, and climate change in the built environment. These aims and dimensions of the profession result in a wide variety of design and planning projects, such as public parks and streetscape design, community plans, recreational trails design, alternative transportation plans, cultural landscape conservation, and riparian and coastal shoreline restoration, to name just a few applications.
Landscape architectural practice is rooted in material culture, research, and ultimately the making of landscapes. As such, it works in collaboration with allied disciplines, such as engineers, architects, and urban planners, and with communities to explore and discover creative approaches to challenges in design. Because of its deep adherence to scientific, engineering, and technical design, landscape has been recognized as a STEM discipline, which engages a range of disciplines in integrative ways and prepares students to pursue multiple creative professional pathways.
The University of Illinois is well situated geographically, offering a range of learning and research opportunities in landscape architecture. With connections to the Great Lakes mega region and the Mississippi River Basin via studios in Chicago and St. Louis, as well as the location of the school in the heart of the great plains and grand prairie eco-region (central Illinois), the school supports an array of learning experiences around urban and rural issues. A strong curriculum centered on studios, design workshops, and a suite of core technical and elective courses, as well as rigorous research methods training, prepares students for success in this challenging and rewarding field.
There is also a deep tradition of interdisciplinary collaboration among the units within our College of Fine and Applied Arts, ranging from architecture and urban planning to art, music, theater, and dance), as well as with those in our larger university, such as engineering, geology, biology, ecology, anthropology, the humanities, and more.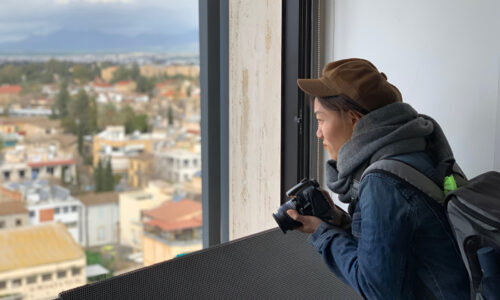 Our Students
MLA students come from a wide range of educational and professional backgrounds including the arts, humanities, and sciences, enriching our program with diverse knowledge and skills that can be further engaged through landscape architecture. Some MLA students are already experienced designers, while others–including second-career aspirants–come from entirely different disciplines.
Following graduation, our students pursue diverse pathways, including professional practice in landscape architecture design firms, public sector employment in municipal agencies, work within non-profit organizations, and pursuit of a Ph.D.
Program Length
We offer two MLA degrees:
a 2-year post-professional MLA for applicants who have completed a LAAB-accredited Bachelor of Landscape Architecture (BLA) degree.
a 3-year first-professional MLA for applicants who have not completed a LAAB-accredited Bachelor of Landscape Architecture (BLA) degree.
There is one application for both degrees. During the application review, we determine the appropriate degree based on academic background. For applicants admitted to the first-professional MLA program, we determine whether previously completed coursework corresponding to prerequisite/required MLA courses allows for any course waivers, enabling completion of the MLA program in less than 3 years. Upon admission, all applicants are informed of the anticipated length of program.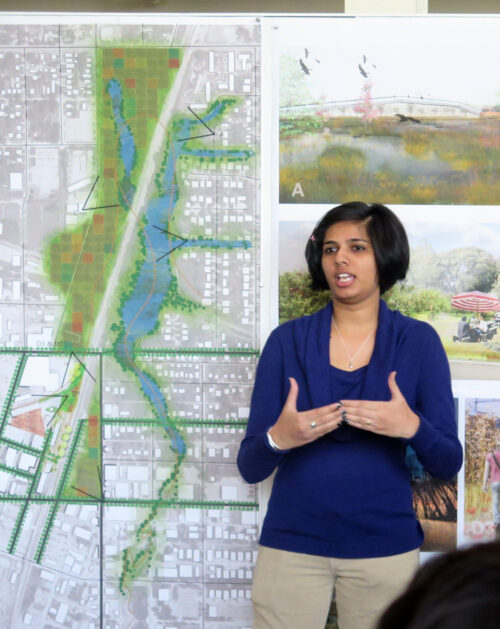 Curriculum
Our MLA curriculum integrates design studios, core coursework, and extra-curricular learning opportunities. Students also use electives and/or pursue an MLA thesis to develop in-depth specialization in topics of interest.
Studios
Design studios establish the core of the MLA program. Students work across a range of scales from the block to the region on topics such as regenerative design, green infrastructure, human health landscapes, cultural landscapes, productive landscapes, and regional water and energy networks. We teach design processes that are grounded in research methods, technical knowledge, professional practice, and representation skills. Projects start small and then increase in scale and complexity.
Coursework
Concurrent with design studios, students take a sequence of courses on landscape technology, visual representation, history and theory, and research methods, as well as topical seminars, to accumulate a breadth of knowledge and disciplinary frameworks for designing landscapes.
Internship
For students with no previous internship or professional experience, an internship helps students develop the real-world skills needed for their future careers, and it builds connections with practitioners. MLA students can earn credit for internships through enrollment in an internship course.
Specialization
Our students also develop a specialization that reflects their interests and career aspirations. This specialization is achieved through elective coursework or a thesis. Areas of specialization undertaken by past graduates include community and urban design; ecological design; cultural heritage, history and design; public health and well-being; energy systems and infrastructure; social and environmental justice; and landscape-based practices of art.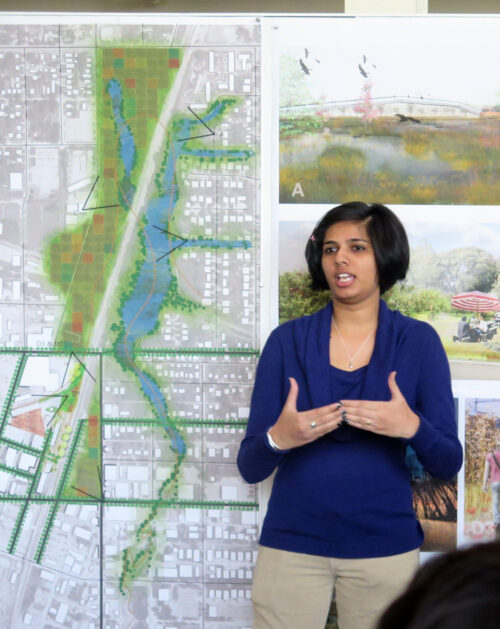 Course of Study and Degree Requirements
For information about curriculum, course of study, and degree requirements, along with broader information on the Department, College, and University, please see the MLA Handbook.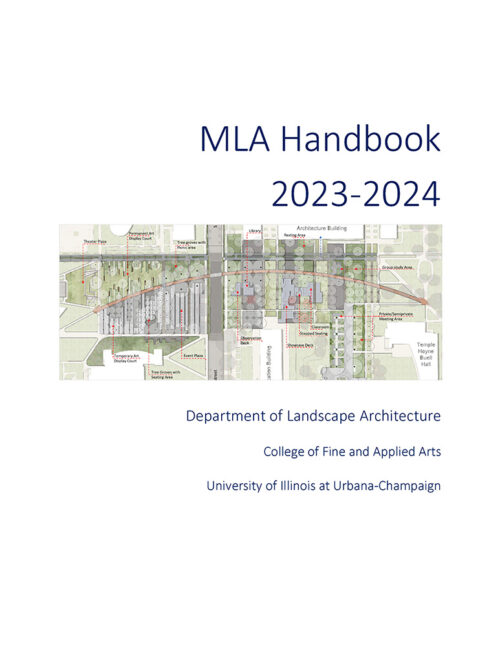 MLA Handbook
Please click here to download the 2023-2024 MLA Handbook.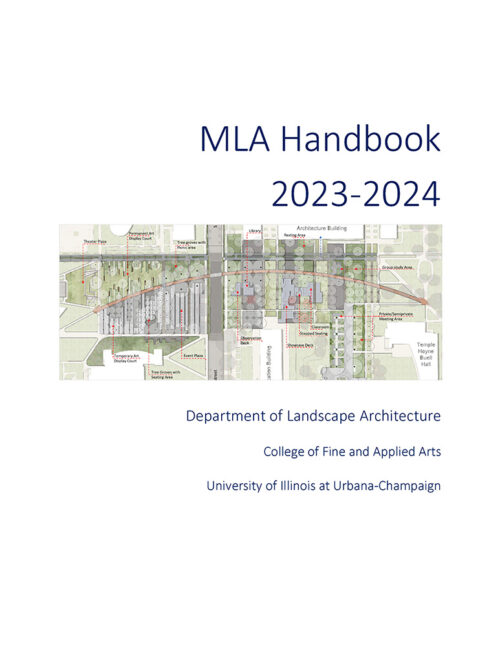 International Students: STEM Classification and OPT Employment
Our MLA degree (like our BLA and Ph.D. degrees) is STEM-classified, so international students with an F-1 visa are eligible to remain in the US for CPT (Curricular Practical Training) and OPT (Optional Practical Training) employment for up to three years and two months after graduation, and those granted an H-1b visa can stay an additional six years (total of nine years).
Joint MLA/MUP Degree
The Department of Landscape Architecture and the Department of Urban & Regional Planning offer a joint MLA/Master of Urban Planning (MUP) program. Students interested in pursuing the joint program should consult the respective program chair in both departments as they must be admitted separately to each program.
Application Information
The Graduate College at the University of Illinois provides extensive information about the application process and an excellent FAQ section where you may find the answer to questions not addressed below.
GPA
The minimum required undergraduate GPA for admission is 3.0 (on a 4.0 scale) or a comparable GPA for international applicants. However, if your undergraduate GPA is under 3.0, please do contact us to discuss your circumstances.
Please include a cumulative GPA in your application materials following the scale used at your current or previous institution. The Graduate College at the University of Illinois will convert your GPA to a 4.0 scale. We do not accept World Education Services credentials.
English-Language Proficiency
Applicants whose native language is not English are required to submit a TOEFL or IELTS score as evidence of English proficiency. The department minimum for admission is a score of 89 or higher on the TOEFL or a score of 6.5 or higher on the IELTS.
Applicants with TOEFL scores between 89-96 are strongly encouraged to complete an intensive English course prior to enrollment.
For full status admission, applicants must receive a TOEFL score of 102 or higher or an IELTS score of 7.0 or higher. Students with a TOEFL score lower than 102 or an IELTS score lower than 7.0 are admitted on "limited status." Limited status will require completion of the English Proficiency Test and, if indicated, one or more English as a Second Language courses during the first year in the program. These courses generally do not extend the time required to complete the program and do not increase tuition costs.
The Graduate College provides information about test score submission as well as about alternative TOEFL formats made available due to COVID-19 pandemic. The University of Illinos'  institution code number is 1836. If asked to select a department code, please select the one for Landscape Architecture if available, or for Architecture if not, but please note that all scores submitted using the University of Illinois' institution code will be accessible to the MLA admissions committee. While waiting for official scores to be delivered to the University of Illinois, you may upload unofficial score reports along with your application materials. Official scores must be received before admission can be offered and accepted, but "unofficial" scores (i.e., scans uploaded by the applicant) are sufficient when applications are reviewed by the MLA admissions committee.
GRE
The GRE is no longer required for admission to the MLA Program.
Personal Statement
There is no minimum or maximum word count for the personal statement. However, we typically appreciate receiving statements between 800-1400 words. Please use the statement to articulate your interest in graduate study in landscape architecture.
Letters of Recommendation
Three letters of professional or academic recommendation are required.
Portfolio
Portfolio submission is required for all applicants now completing, or having previously completed, a design degree. All other applicants are encouraged to submit a portfolio of creative work. Although doing so is not required for applicants who do not have a design degree, a portfolio gives the admissions committee an opportunity to understand further your interests in design. A portfolio of creative work may include drawings, travel sketches, photographs, website design, craftwork, furniture, garden design, or other creative/design projects.
Please upload your portfolio to the "Program Essay" section of the application. We suggest presenting only your best work, and please include brief texts as necessary to explain contexts in which work was produced. When representing group work, please clearly identify your specific contribution to that work. There is no file size limit for uploaded portfolios. If you prefer, you may include a website url in your personal statement directing the admissions committee to your portfolio online.
Questions?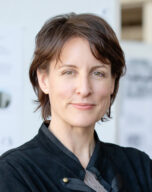 To learn more about admissions and to apply, please click the link below.