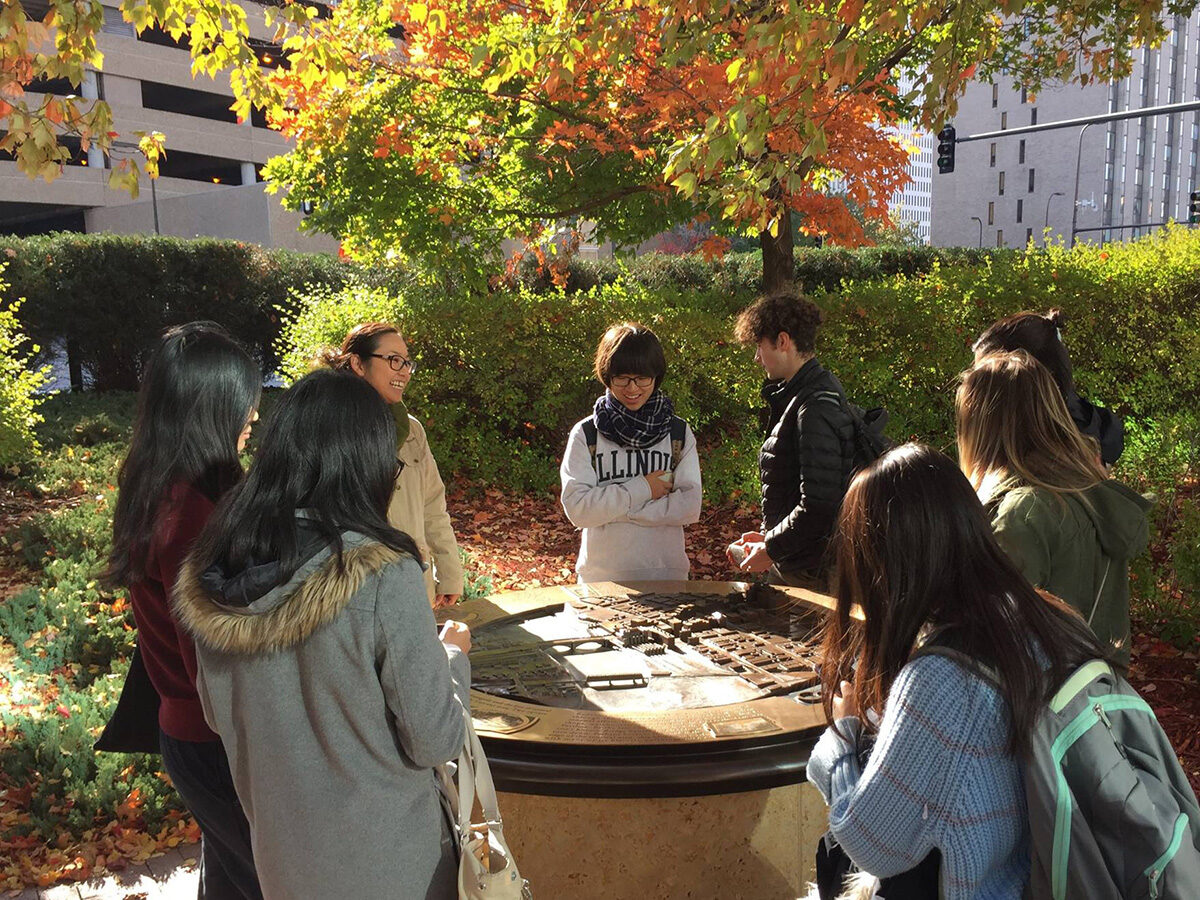 Overview
How do neighborhoods take shape? Who turns empty lots downtown into bustling community spaces with rain gardens and green zones? How are unused railroad lines transformed into paths for biking, walking, and bird watching? A Bachelor of Landscape Architecture (BLA) degree will equip you with the skills and technical knowledge you need to design dynamic places that help ensure a healthier future for all.
In this accredited, professional degree program, you'll learn to use creativity, innovation, and problem-solving processes to create designs that are not only healthy for people and the planet, but also beautiful. Our BLA program has a deep history of excellence as one of the oldest landscape architecture programs in the nation, and we have produced some of the best-known practitioners in the world. We are the only professionally accredited undergraduate landscape architecture program in Illinois.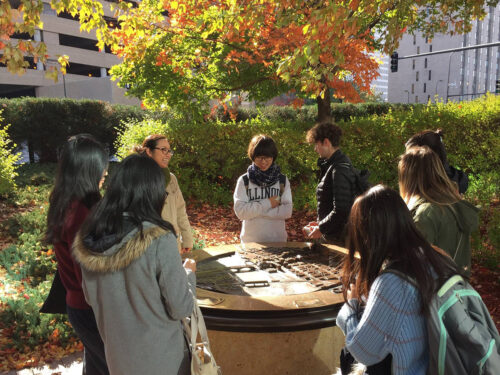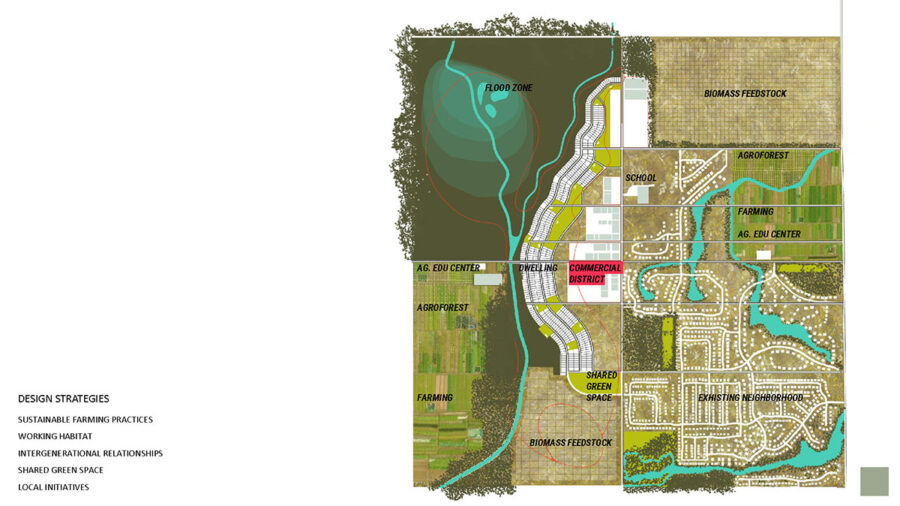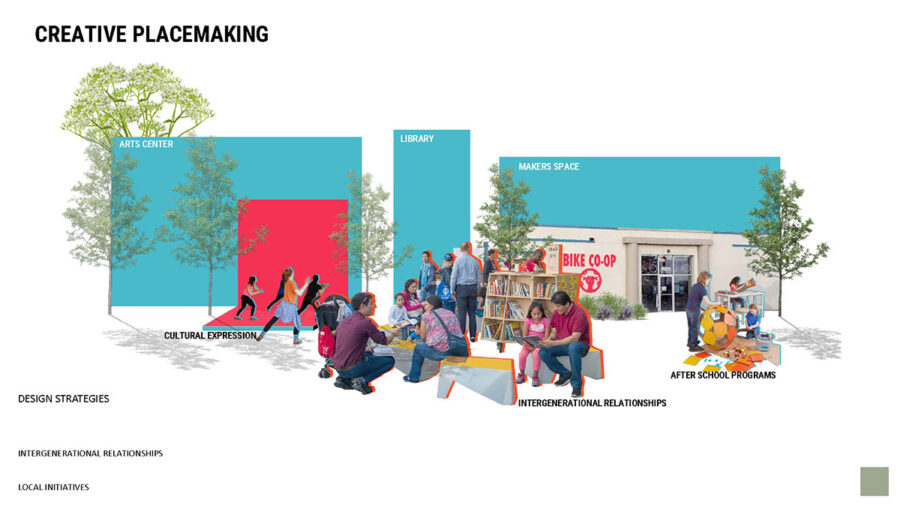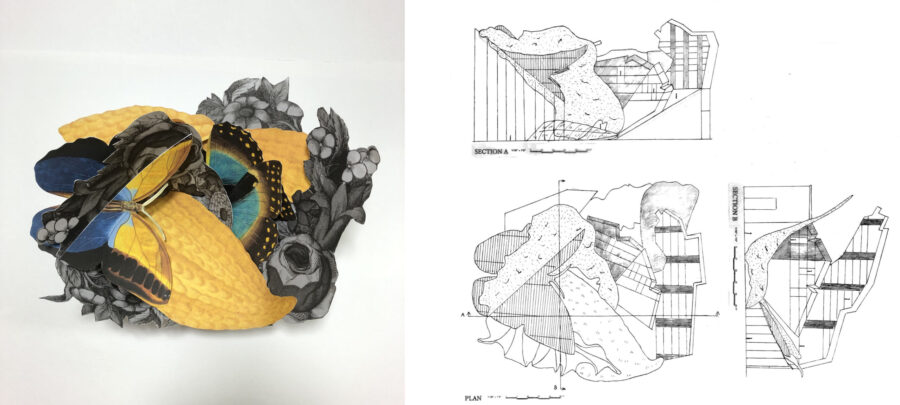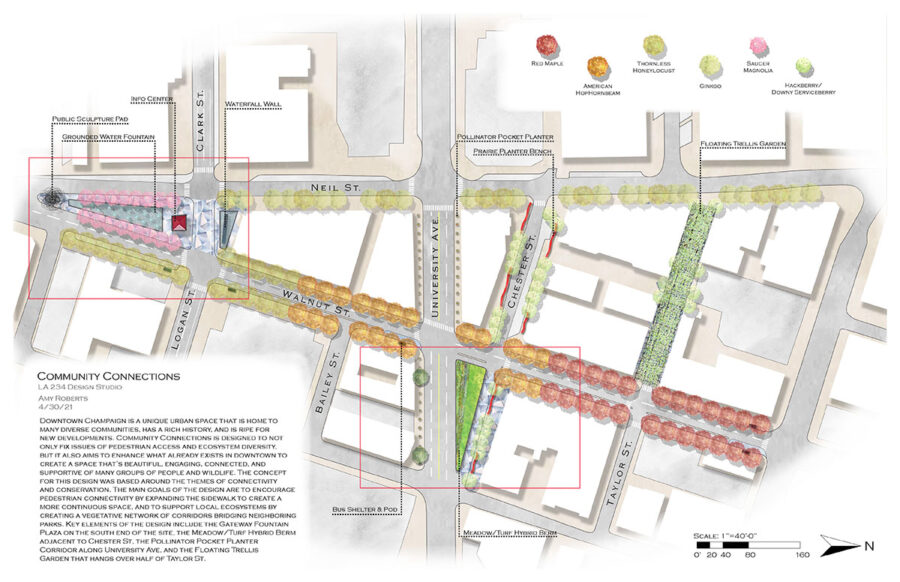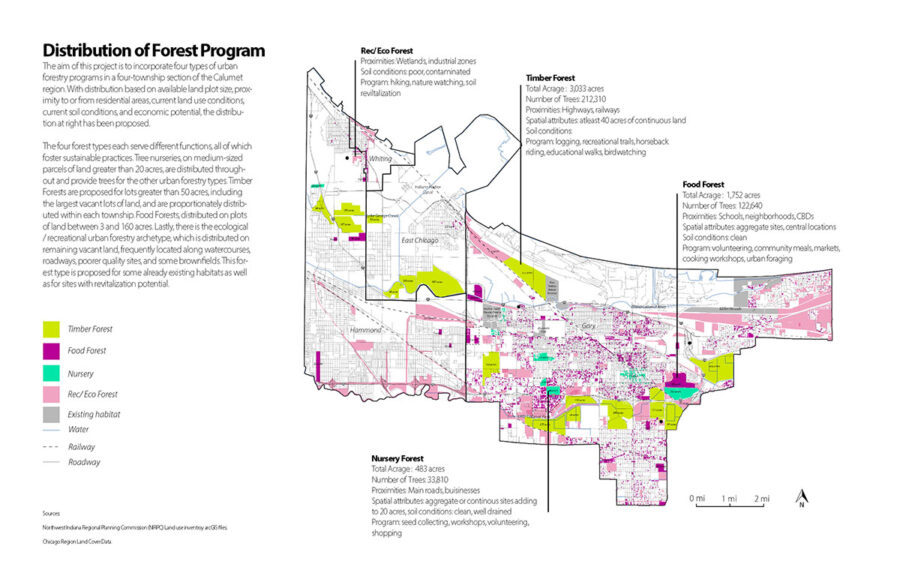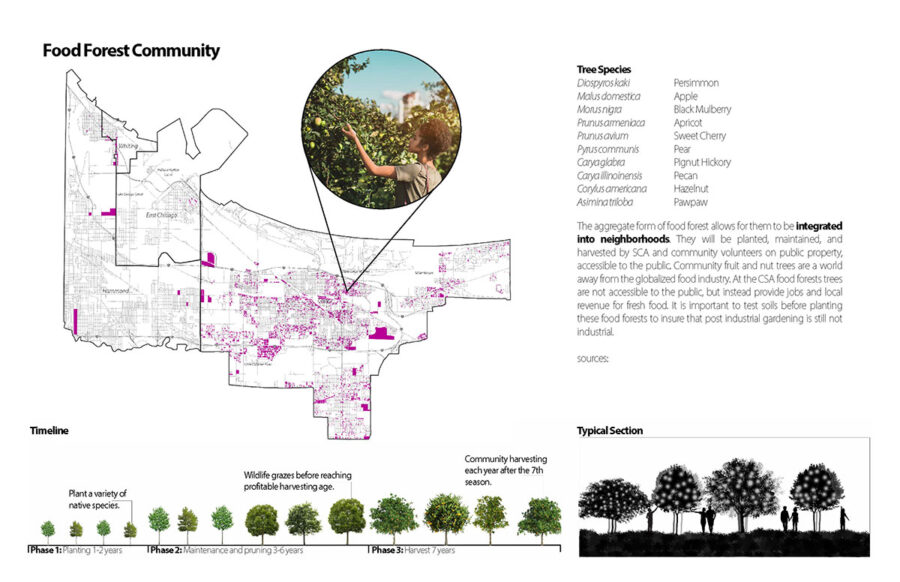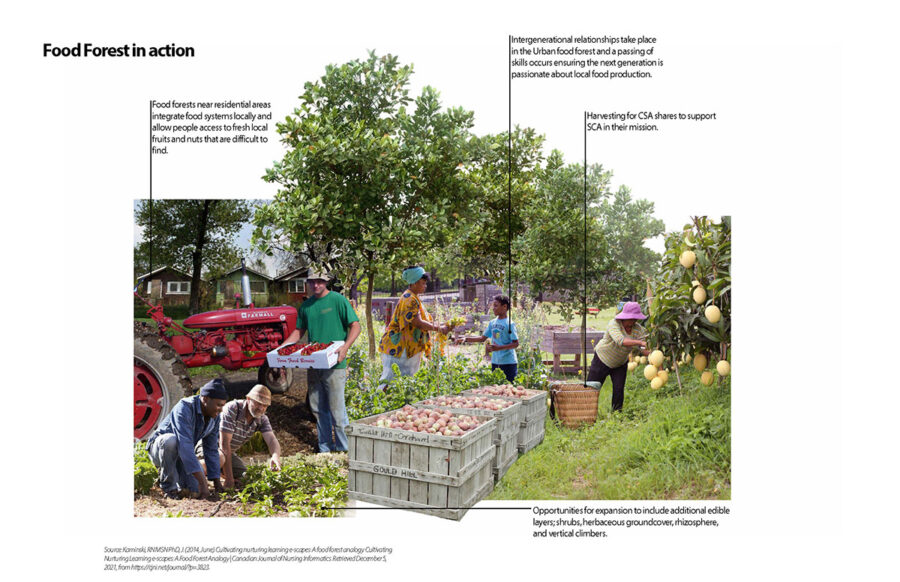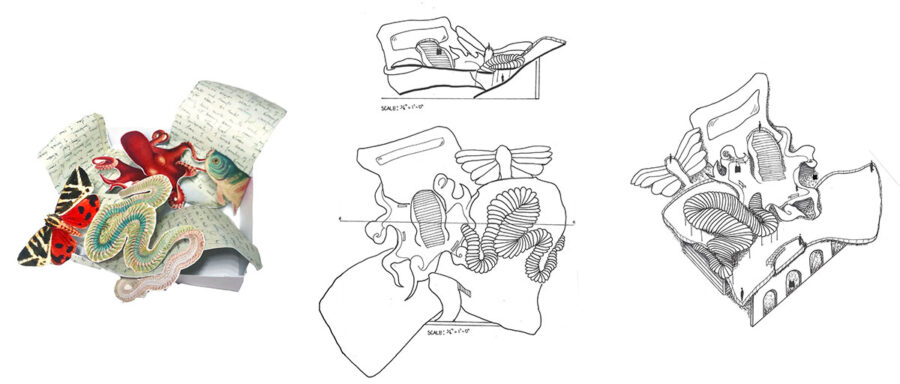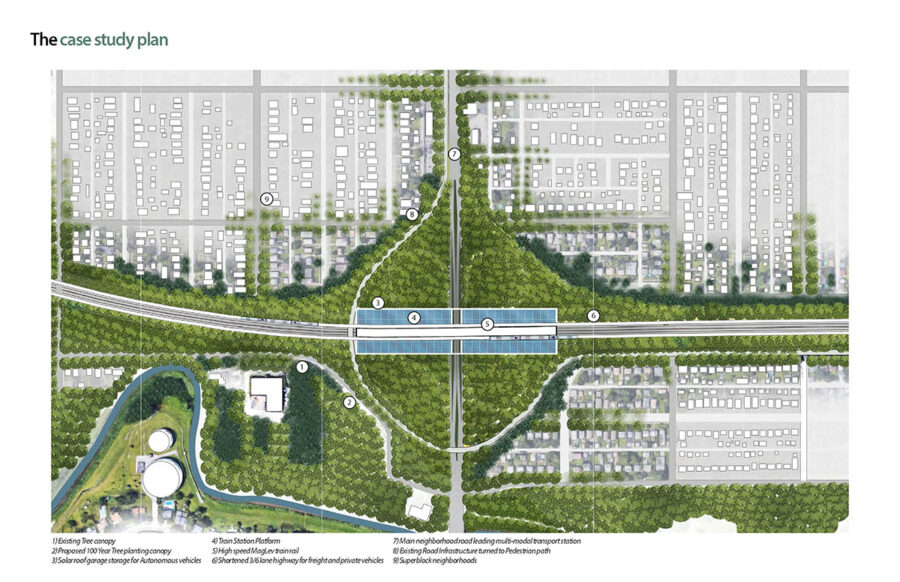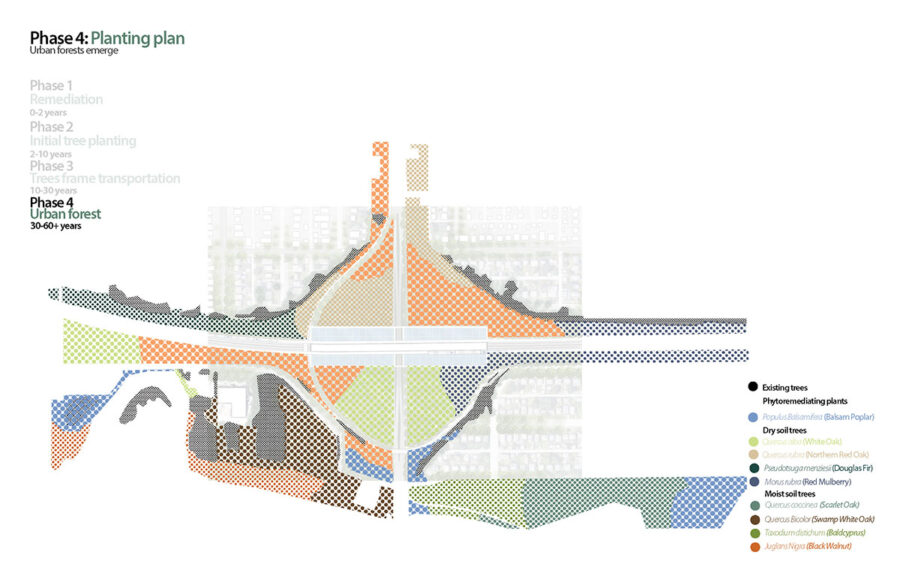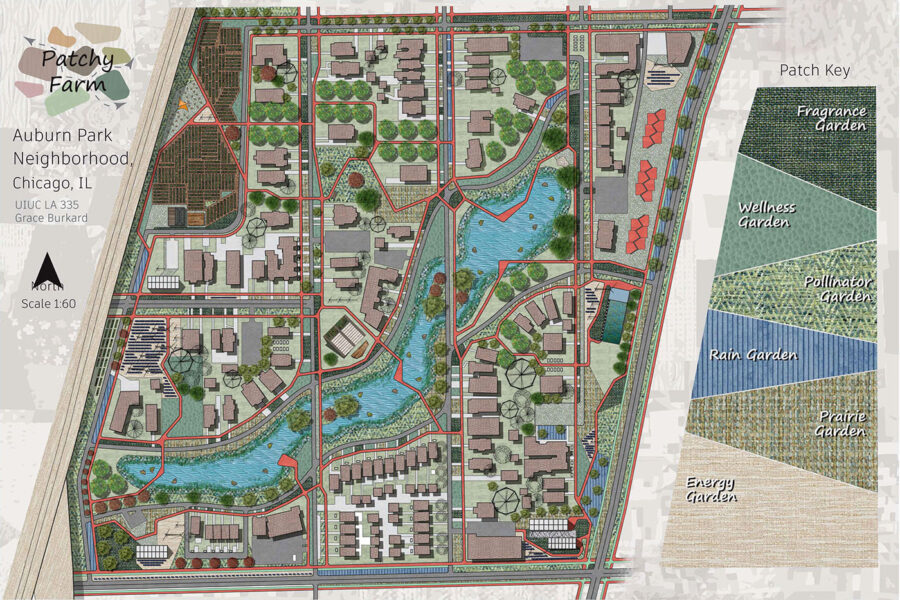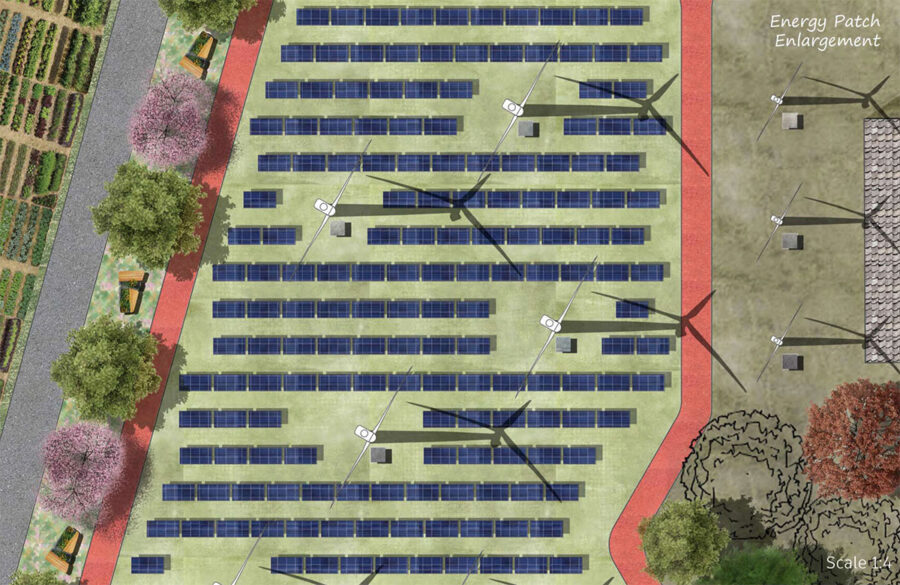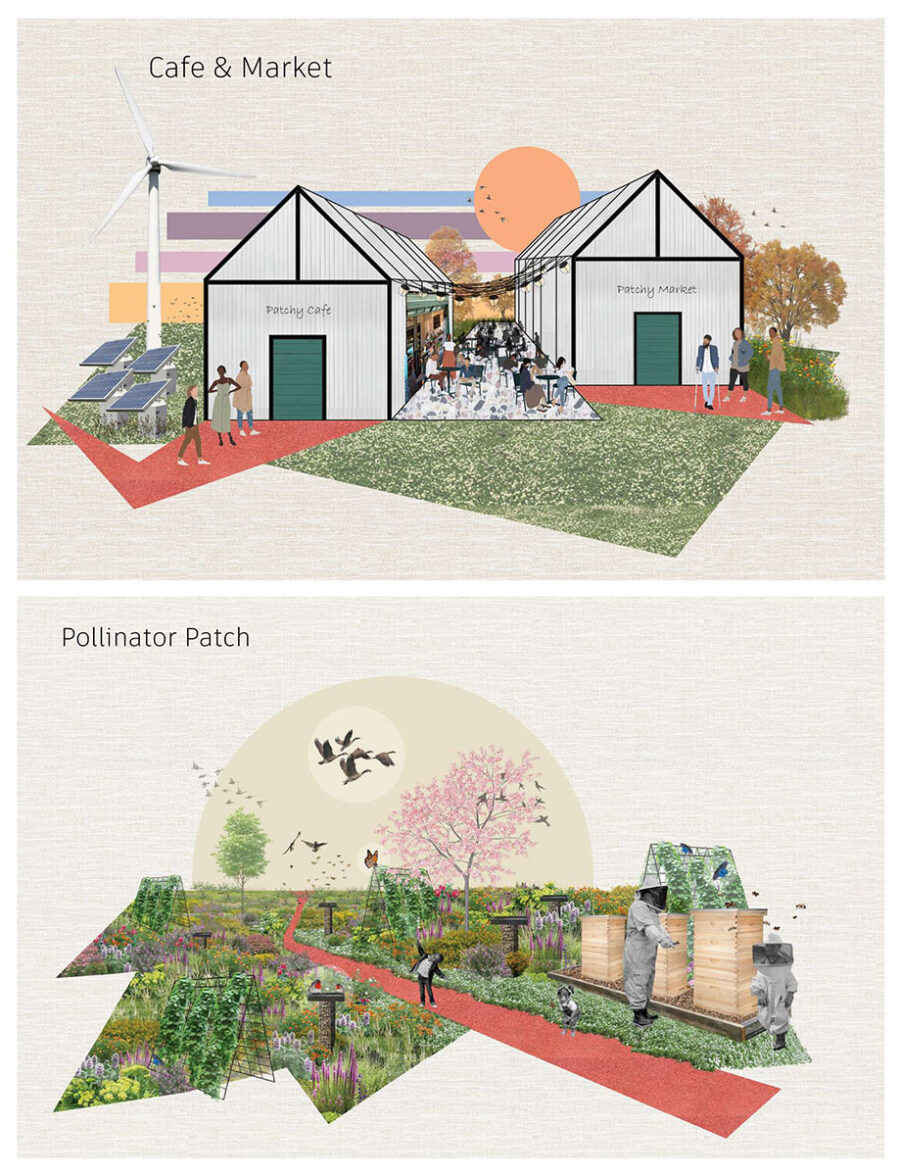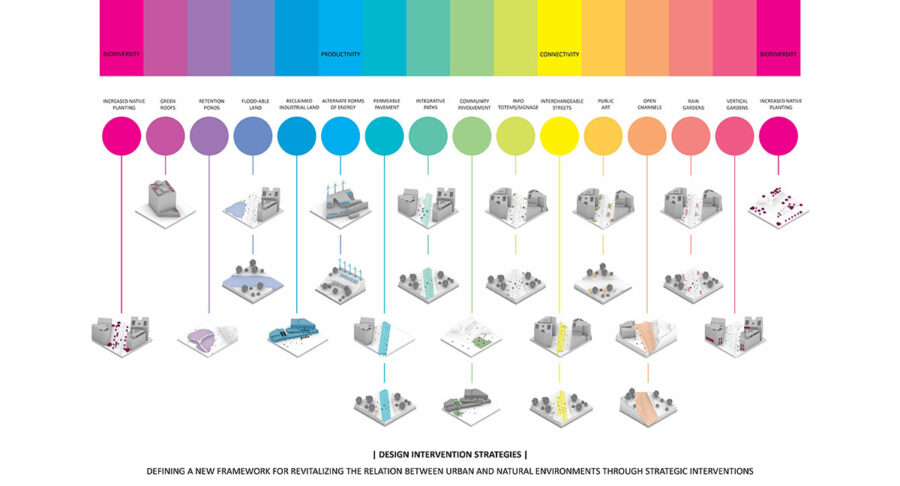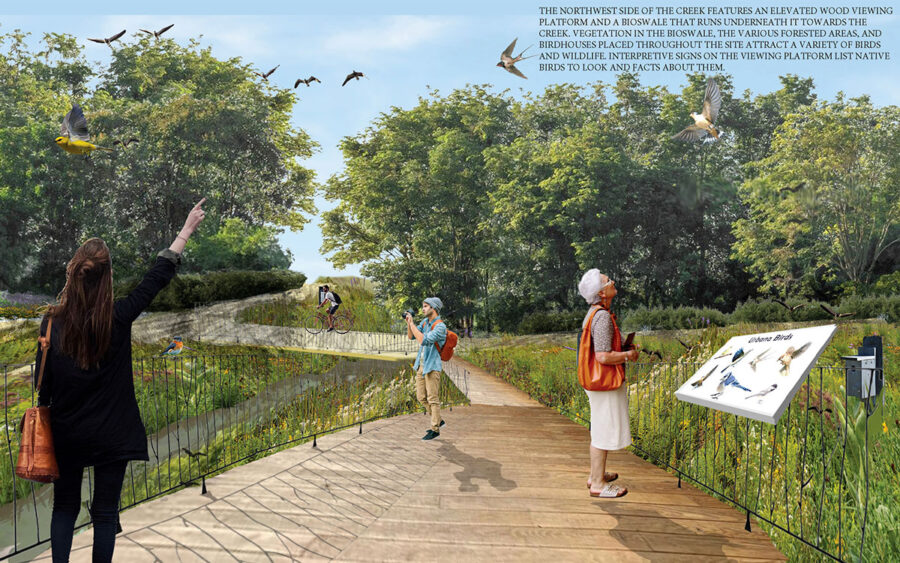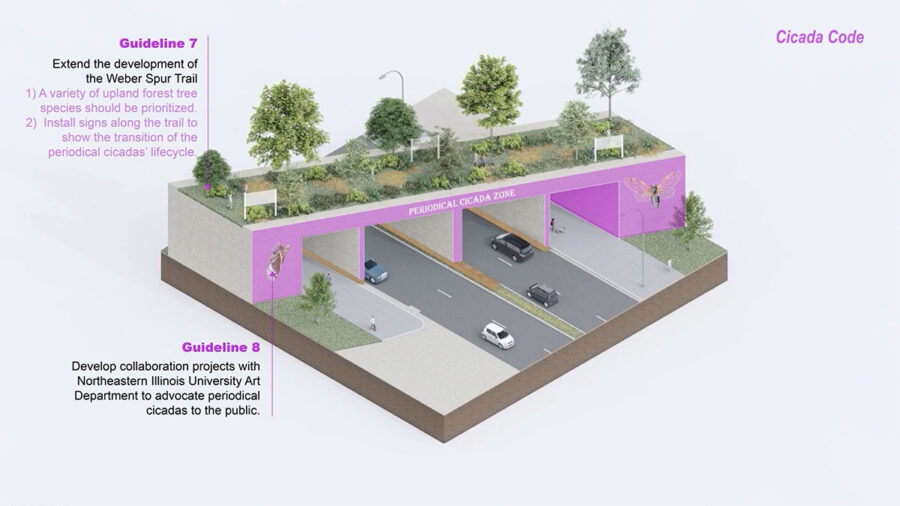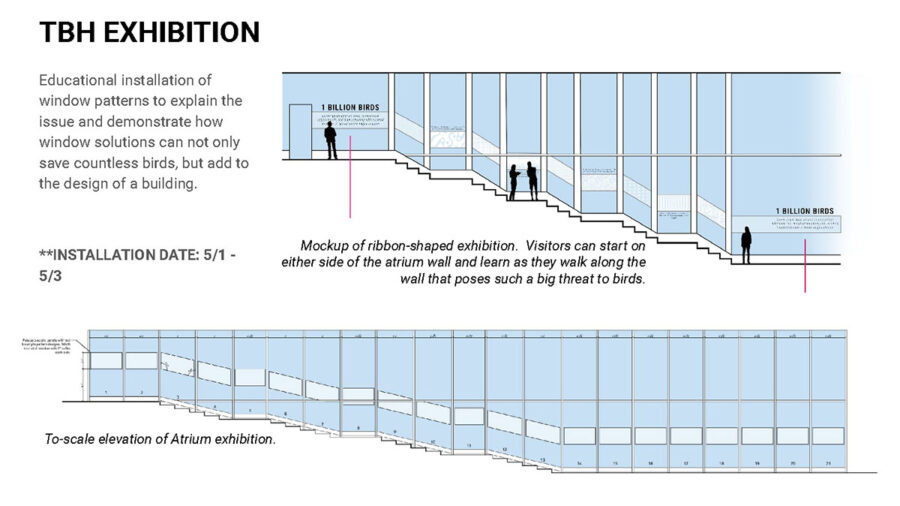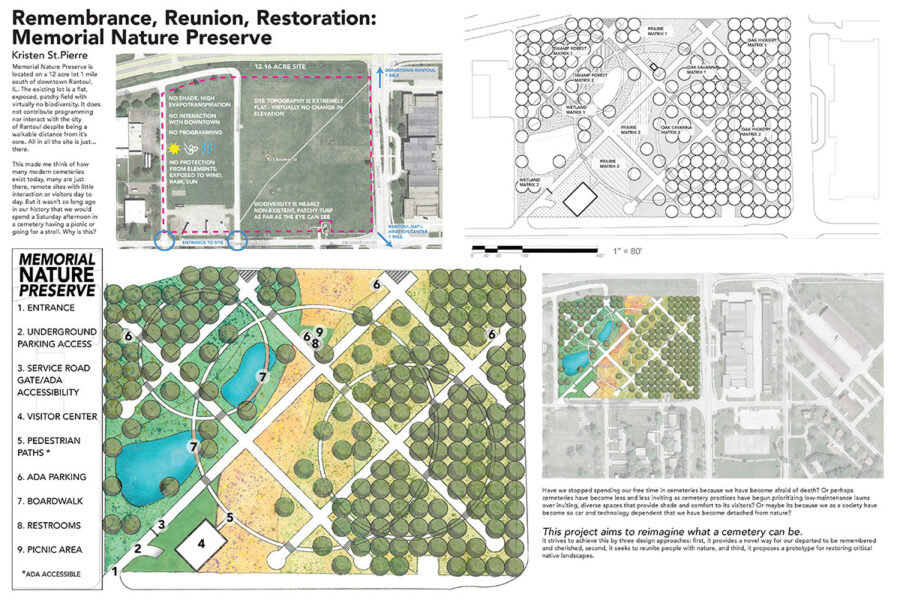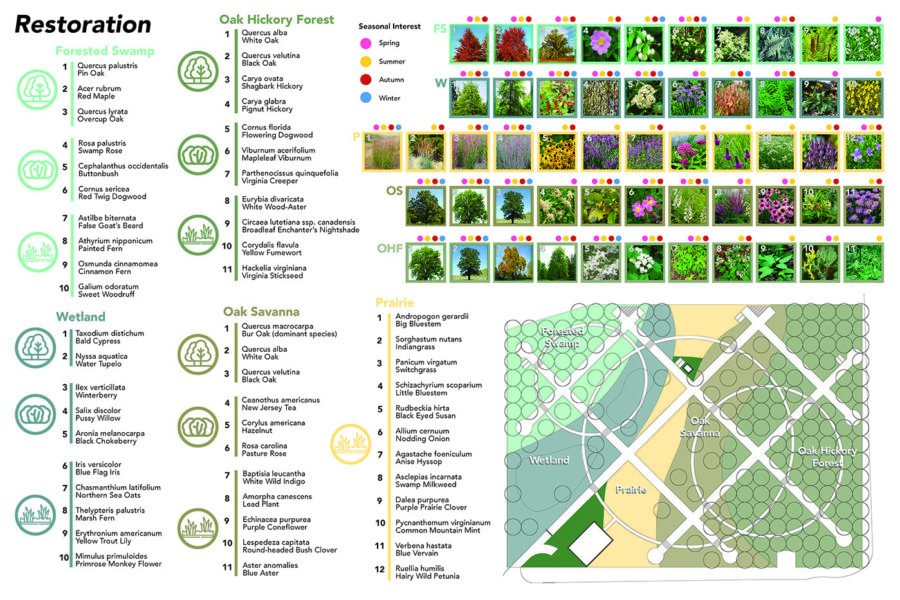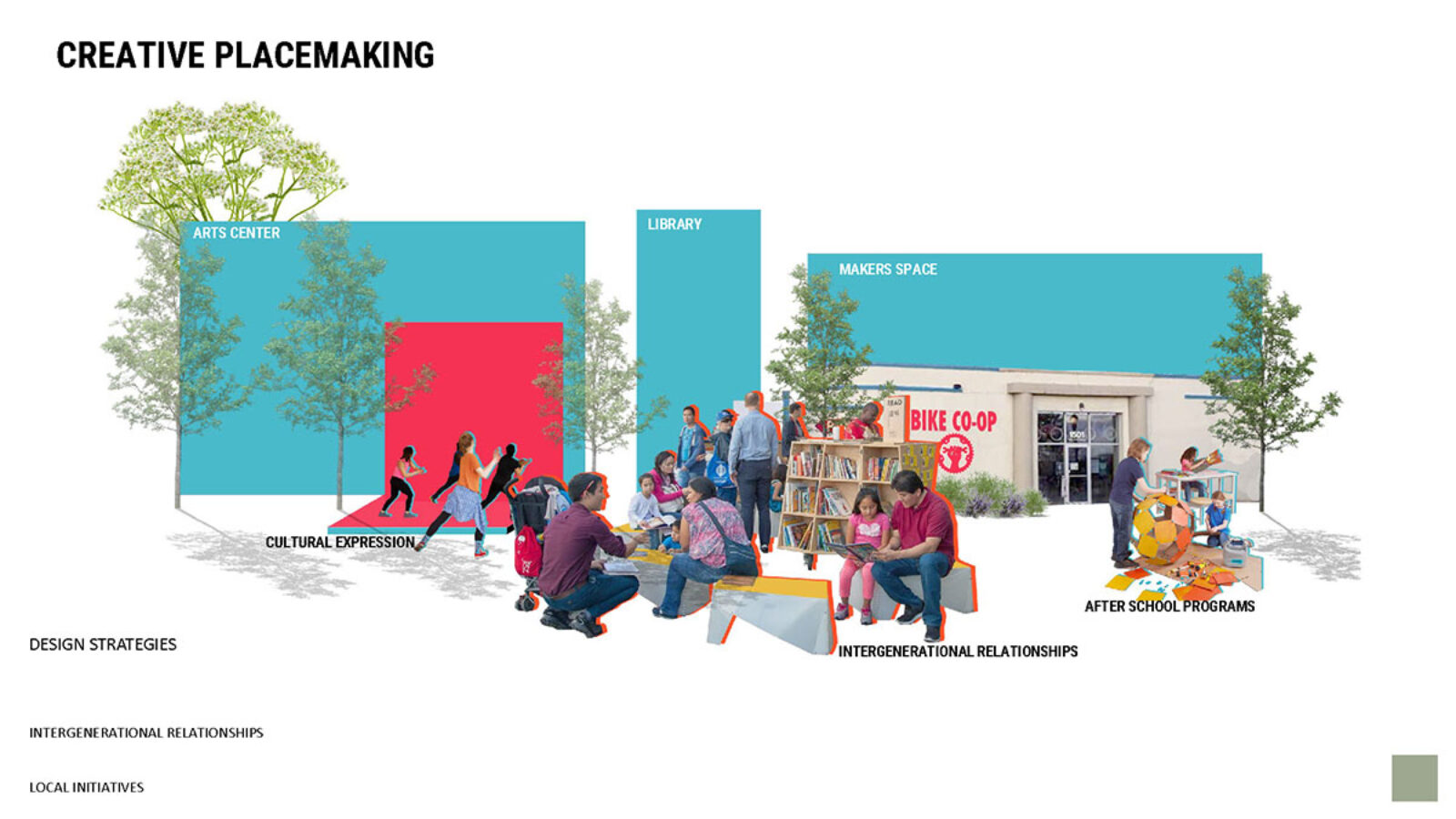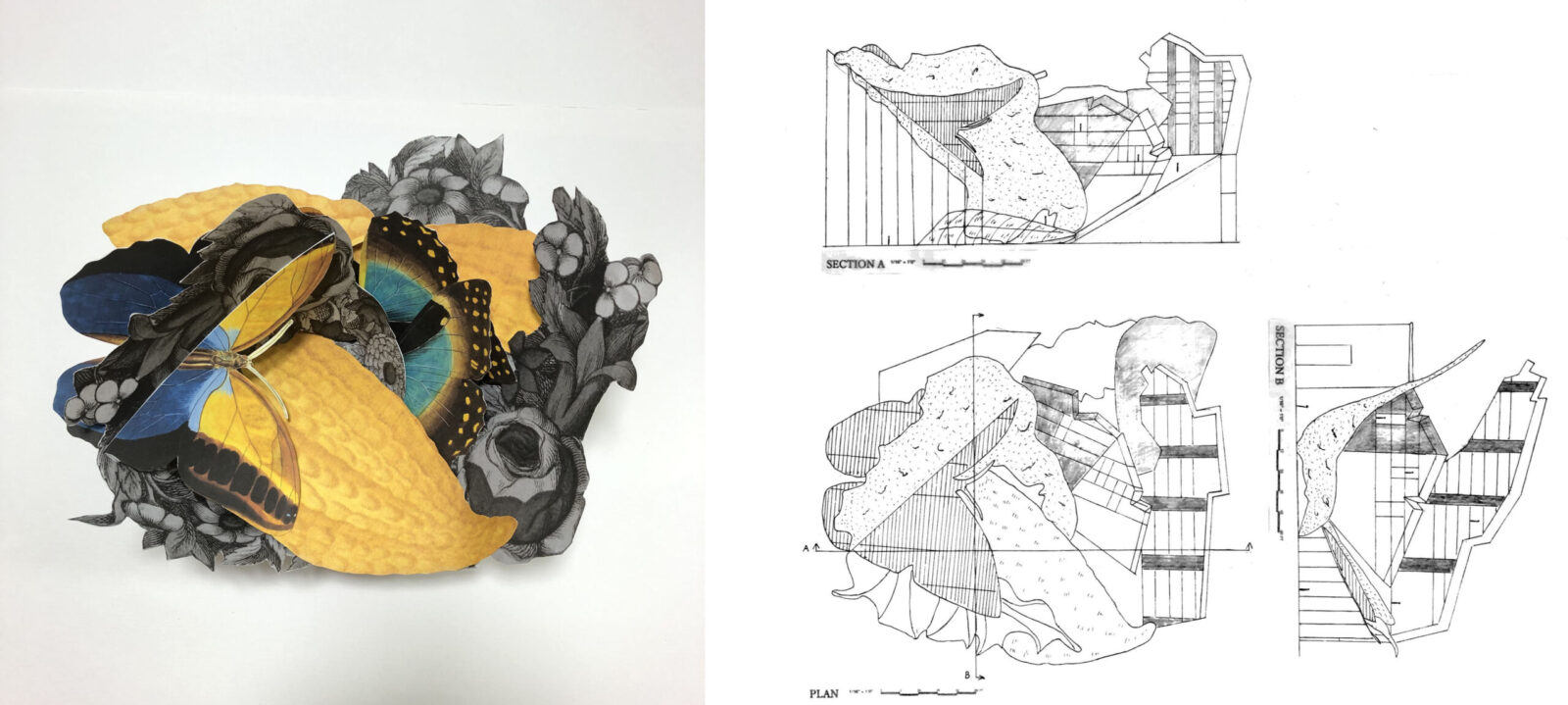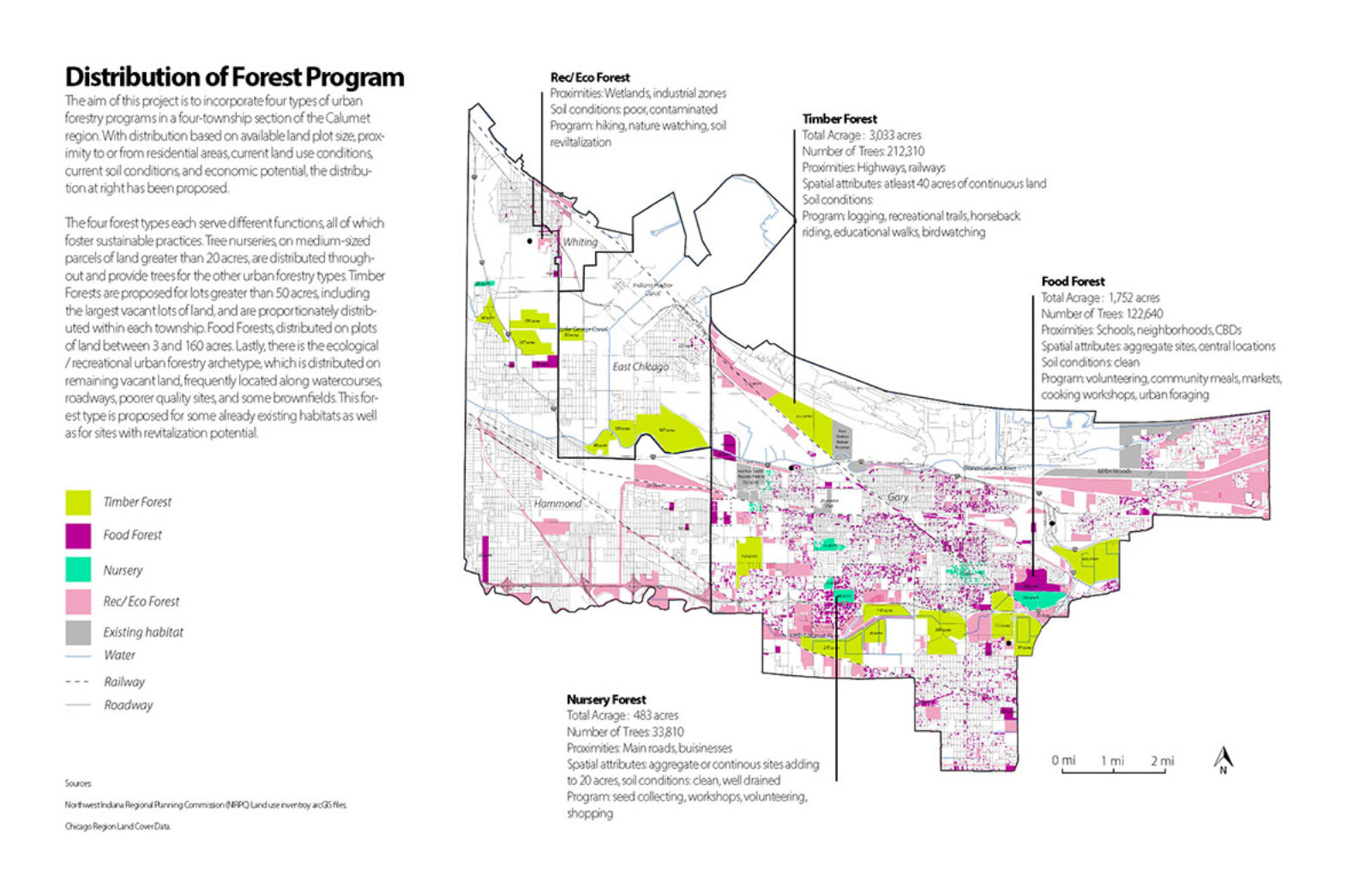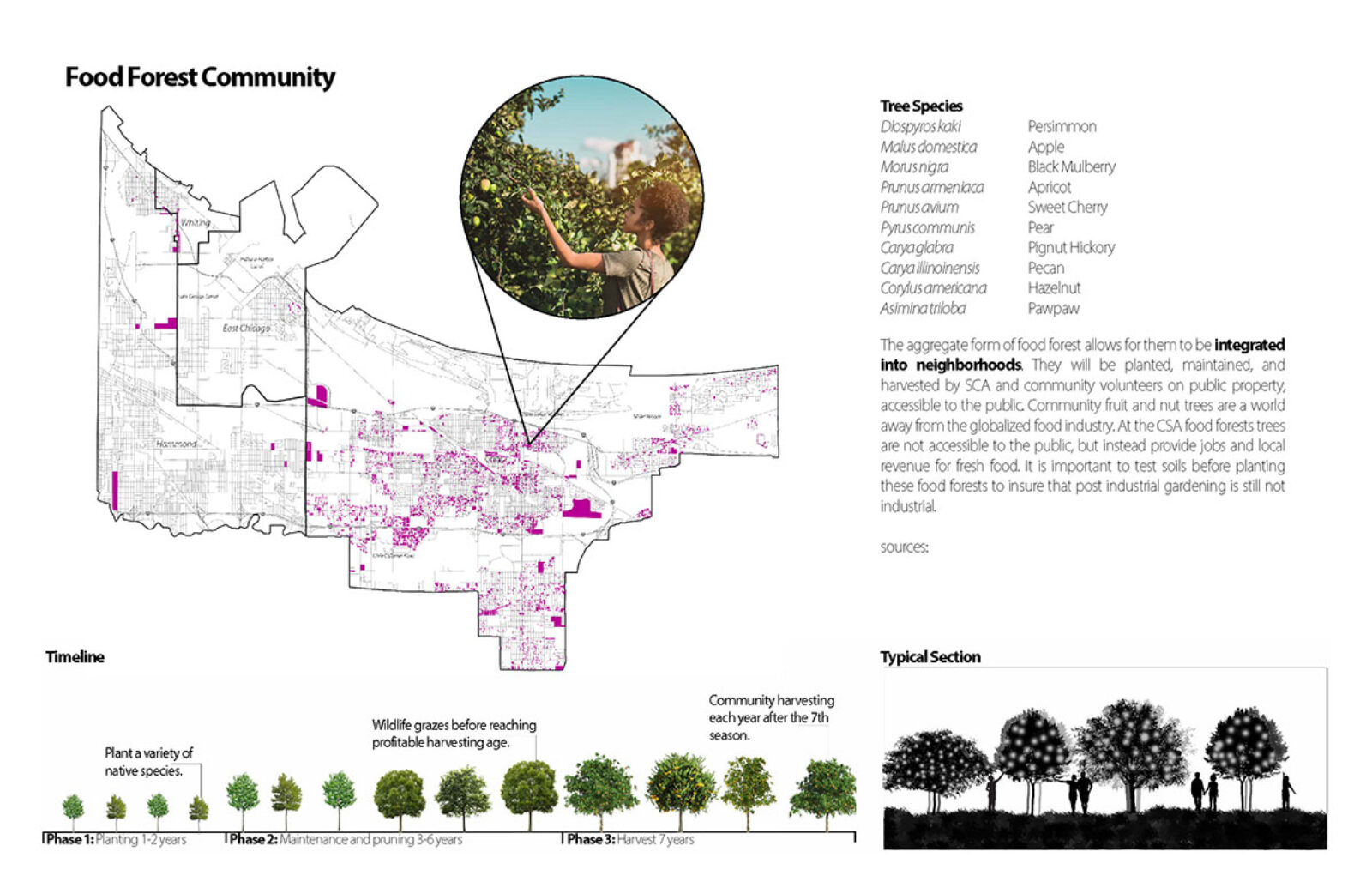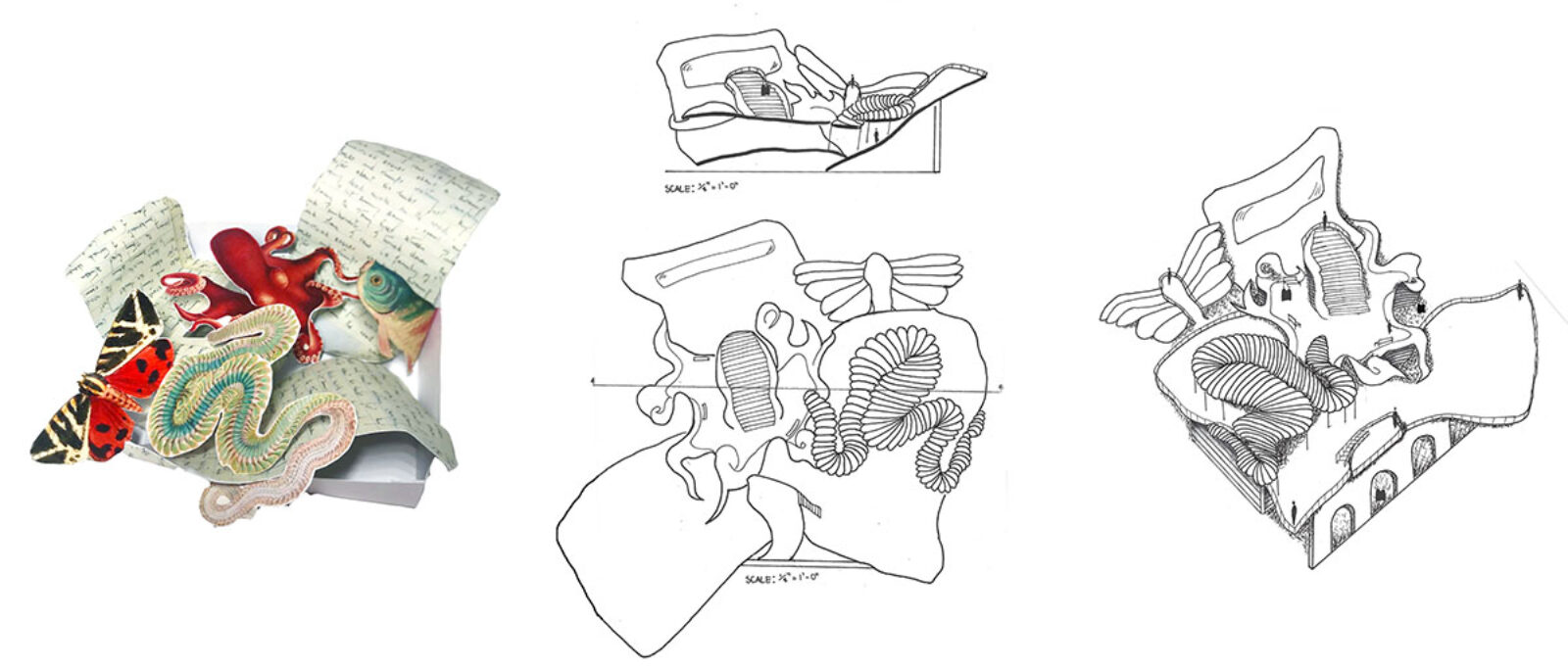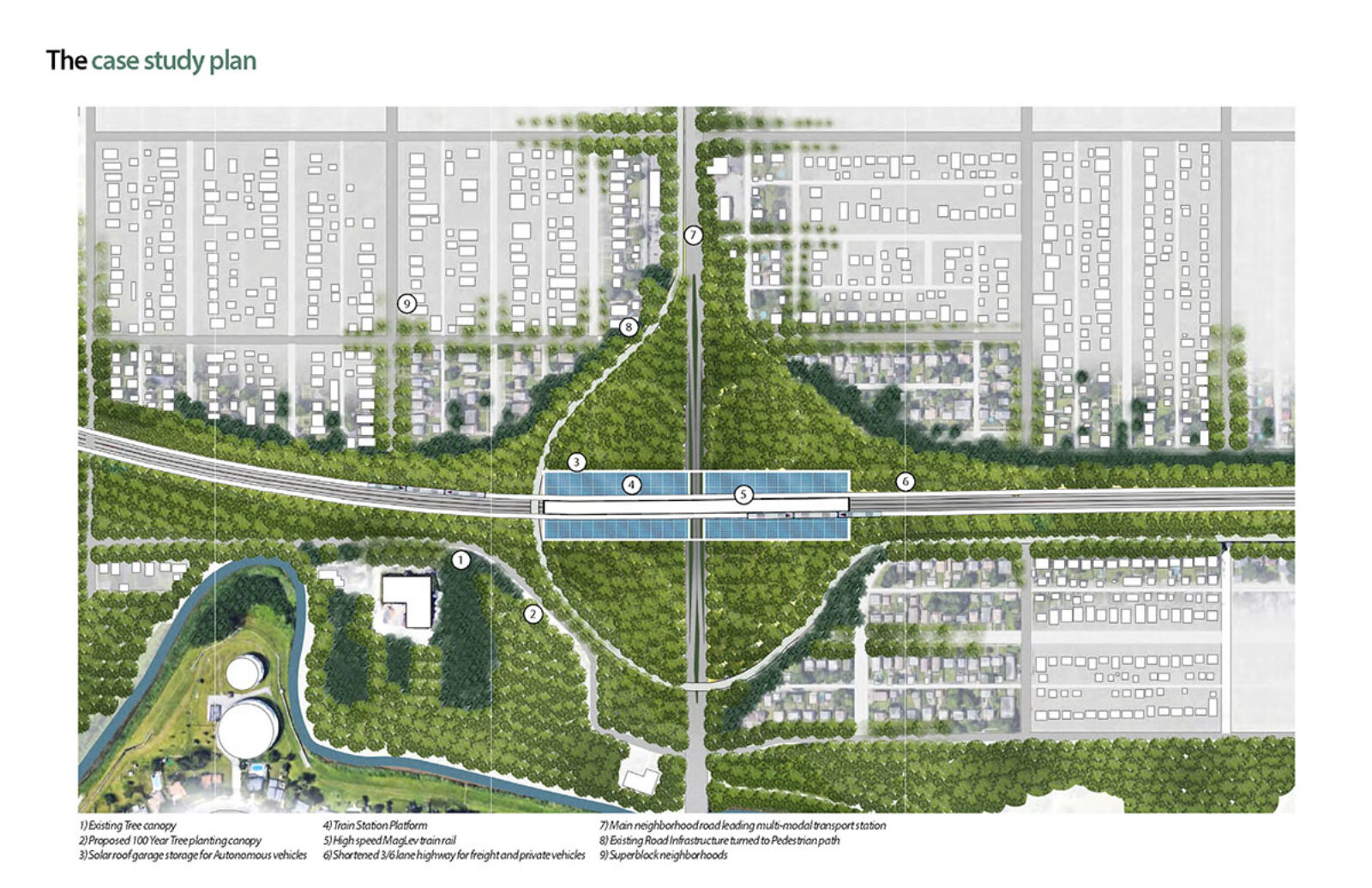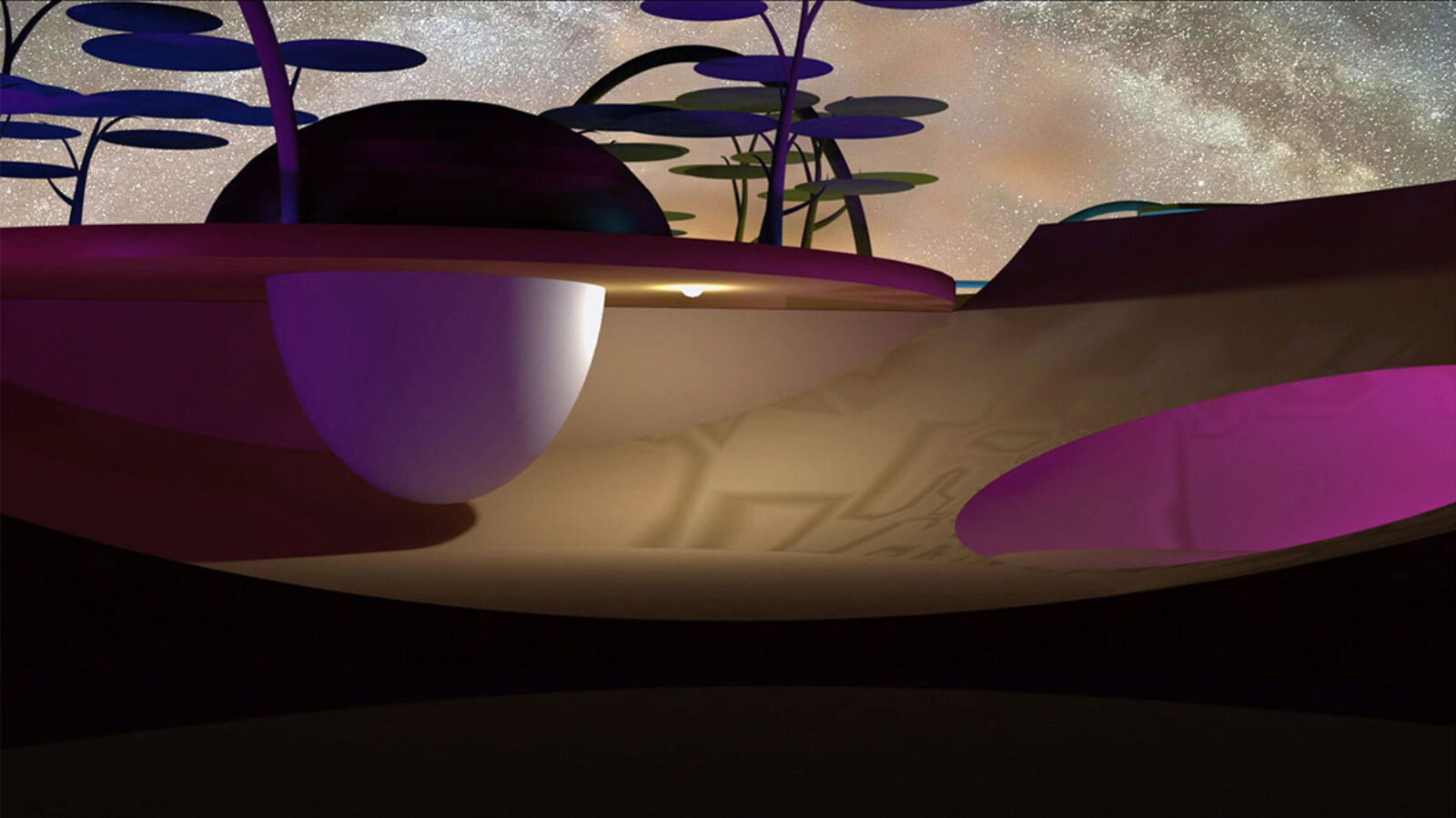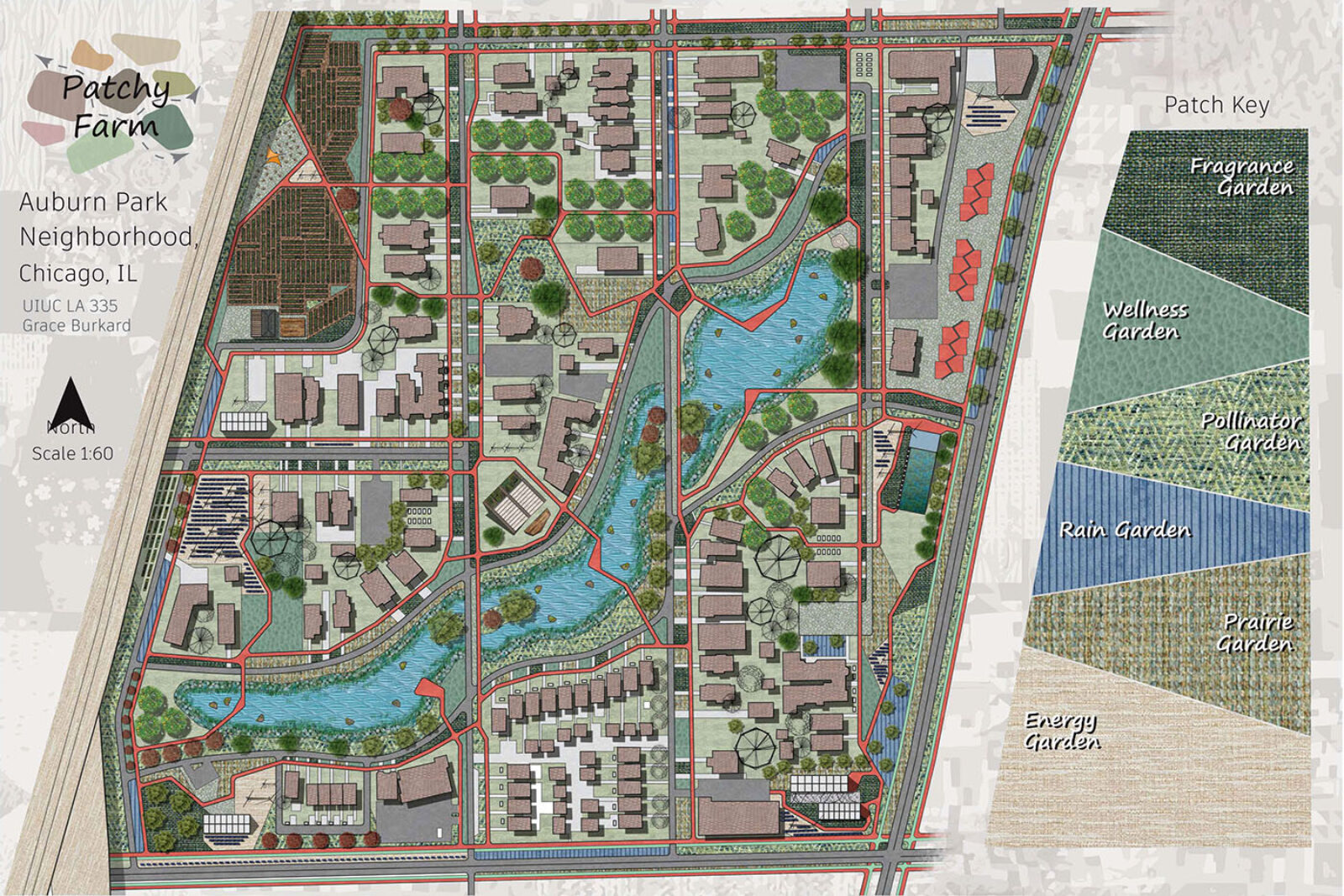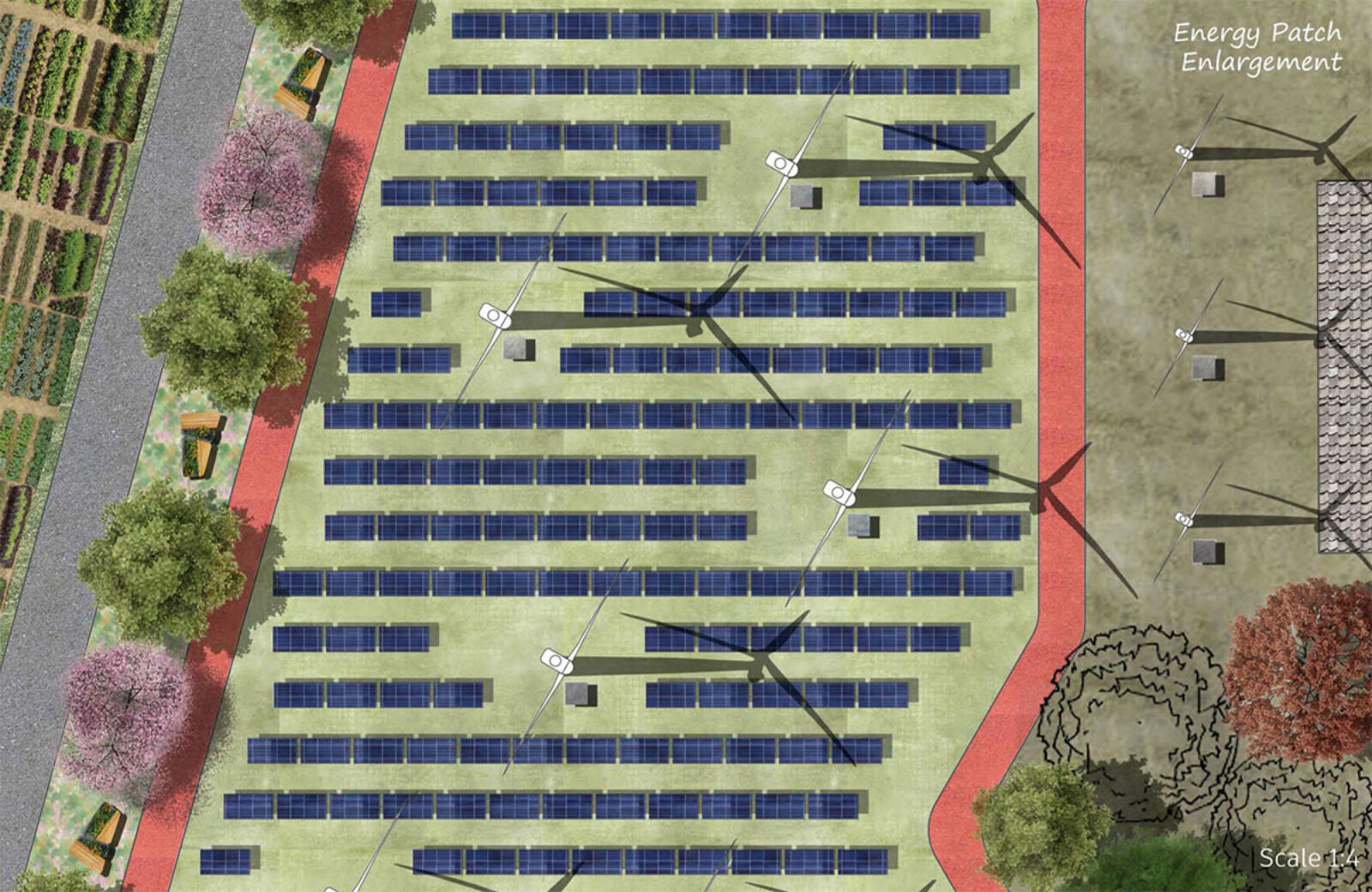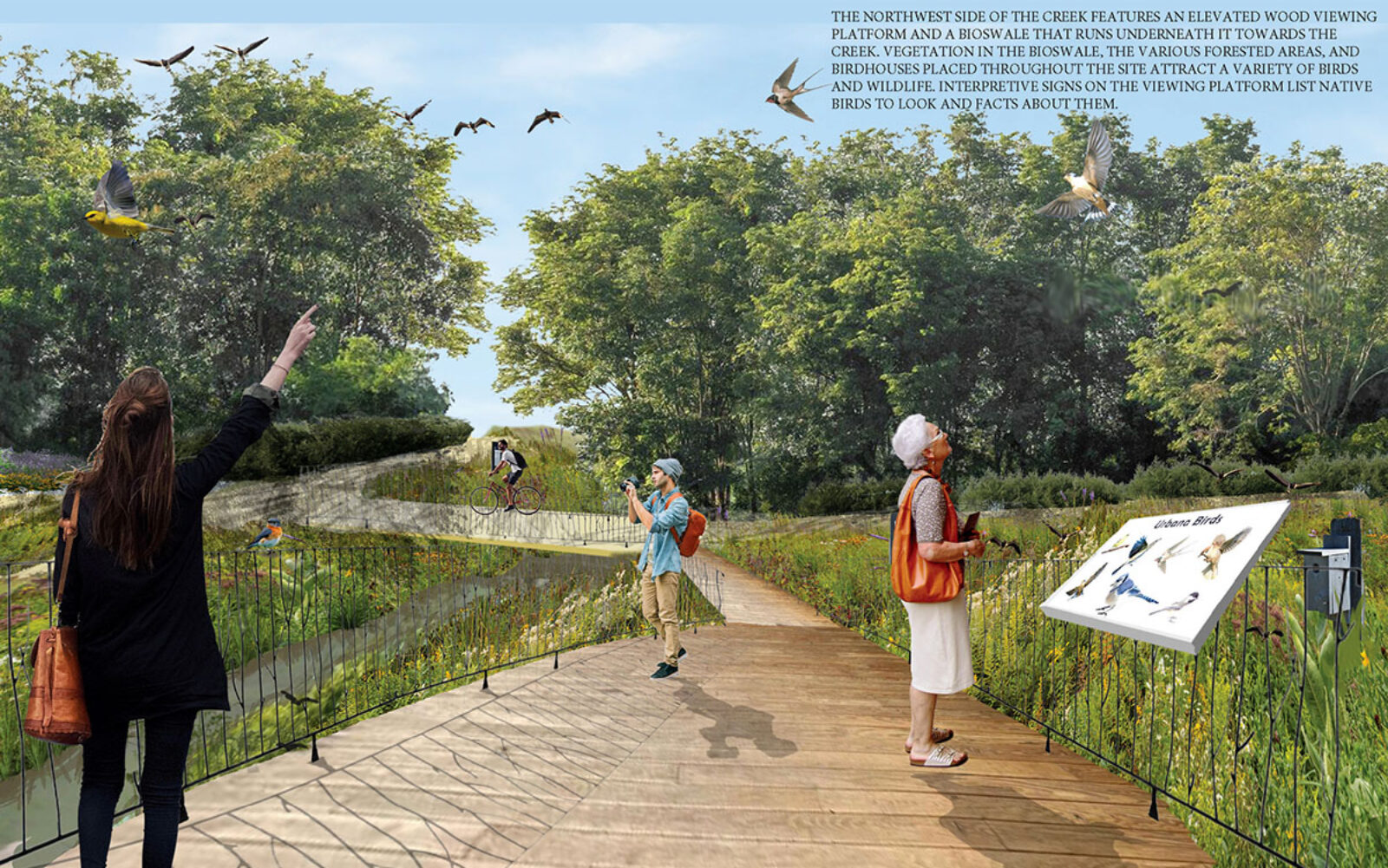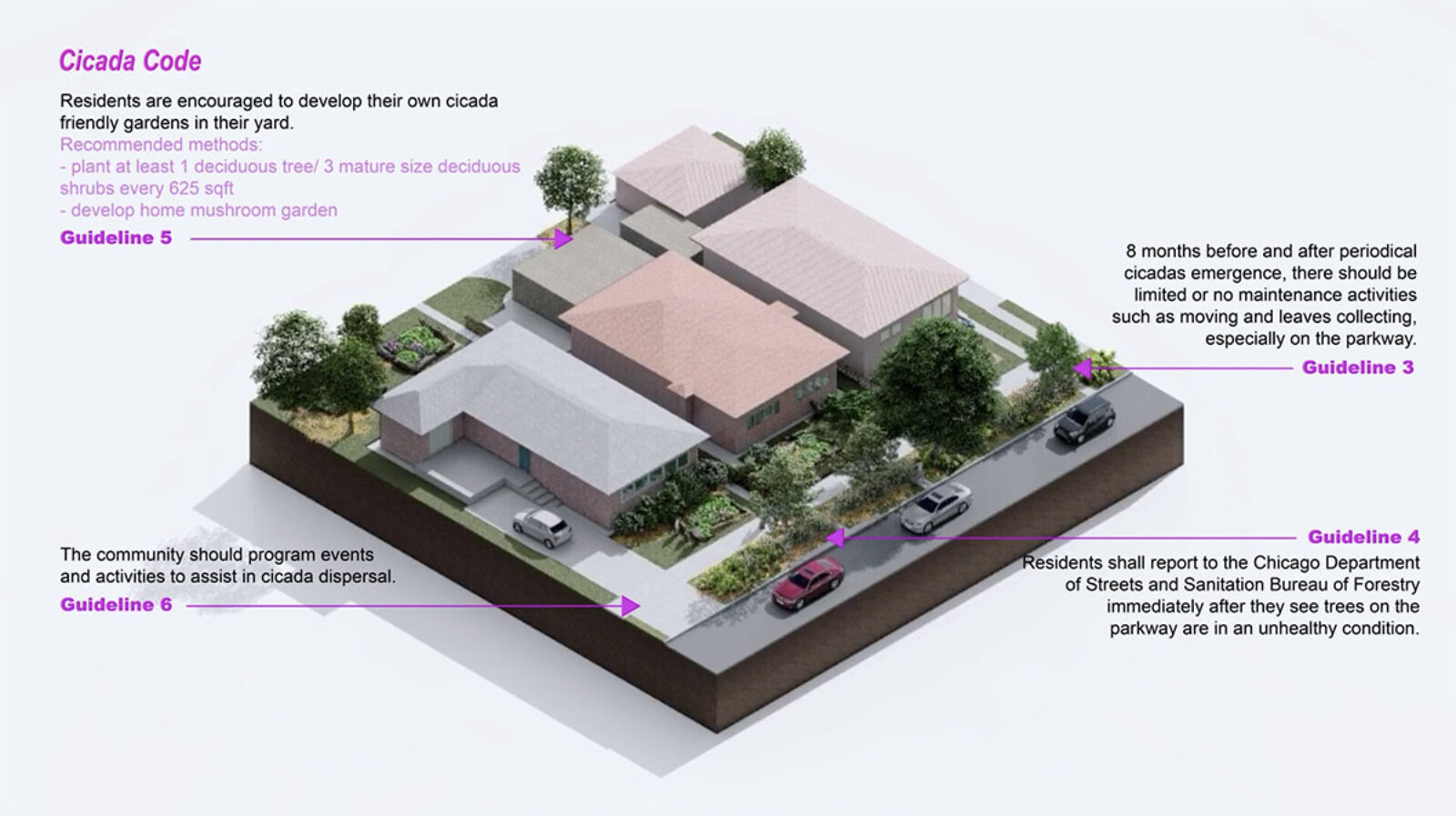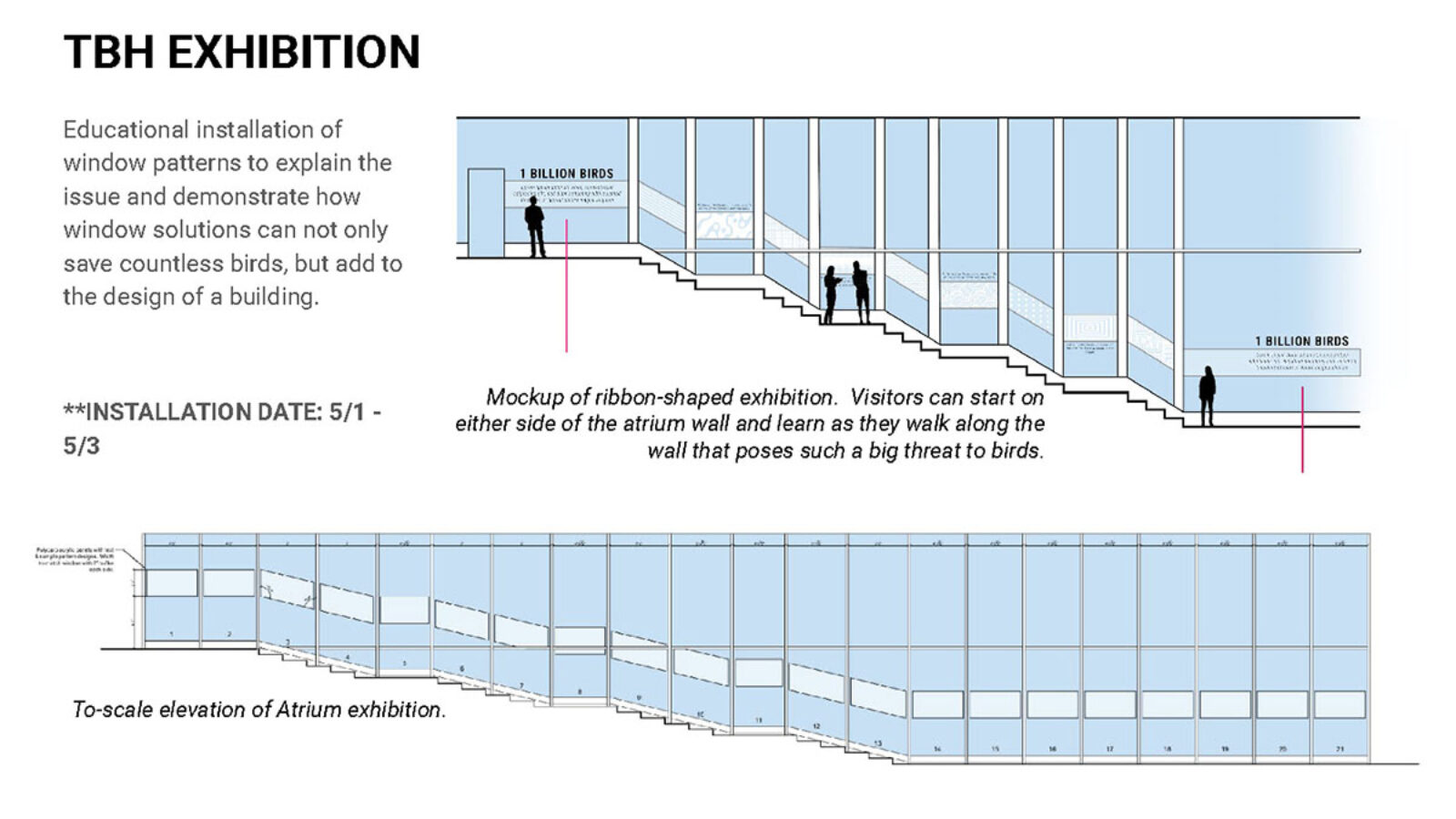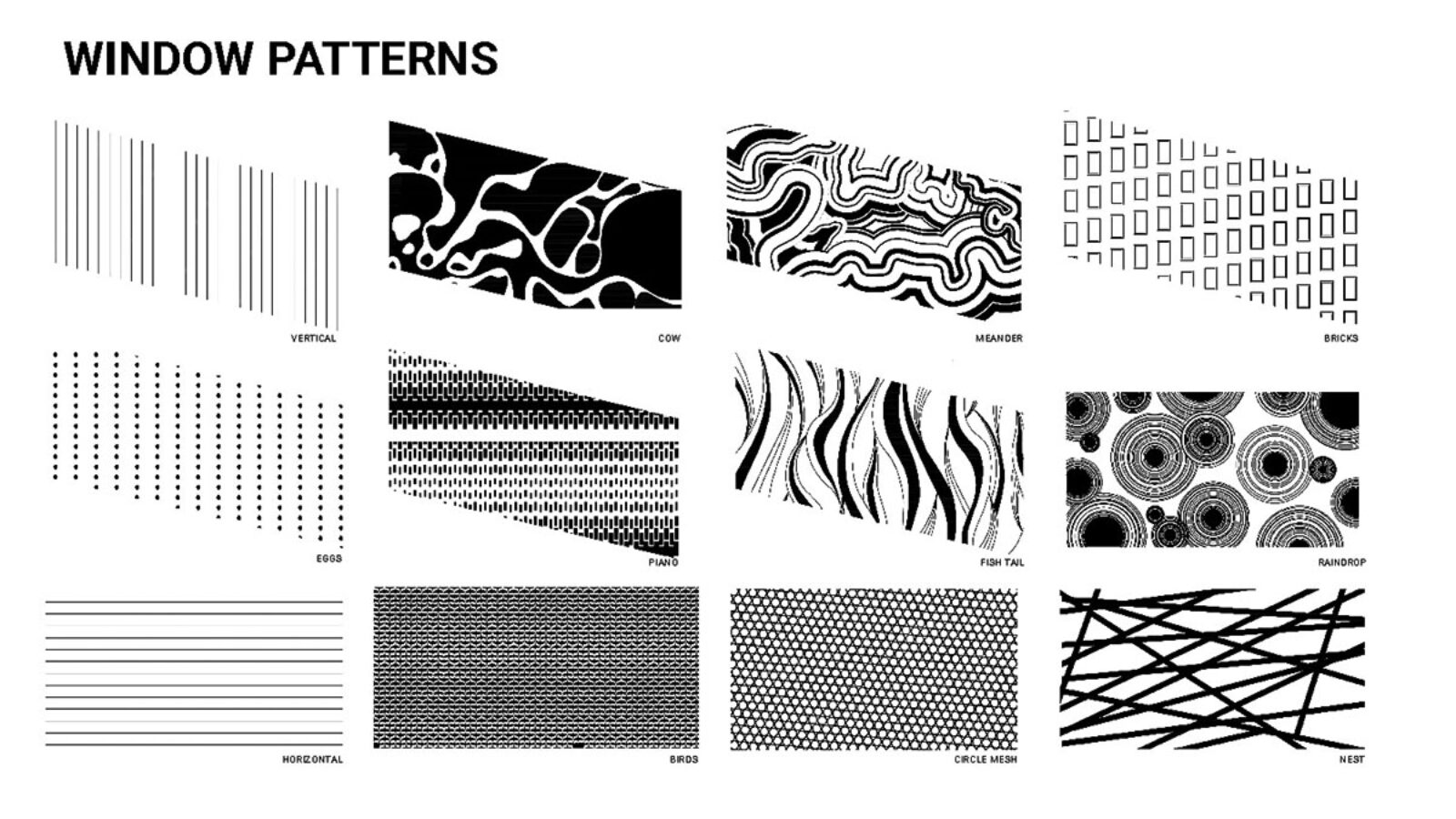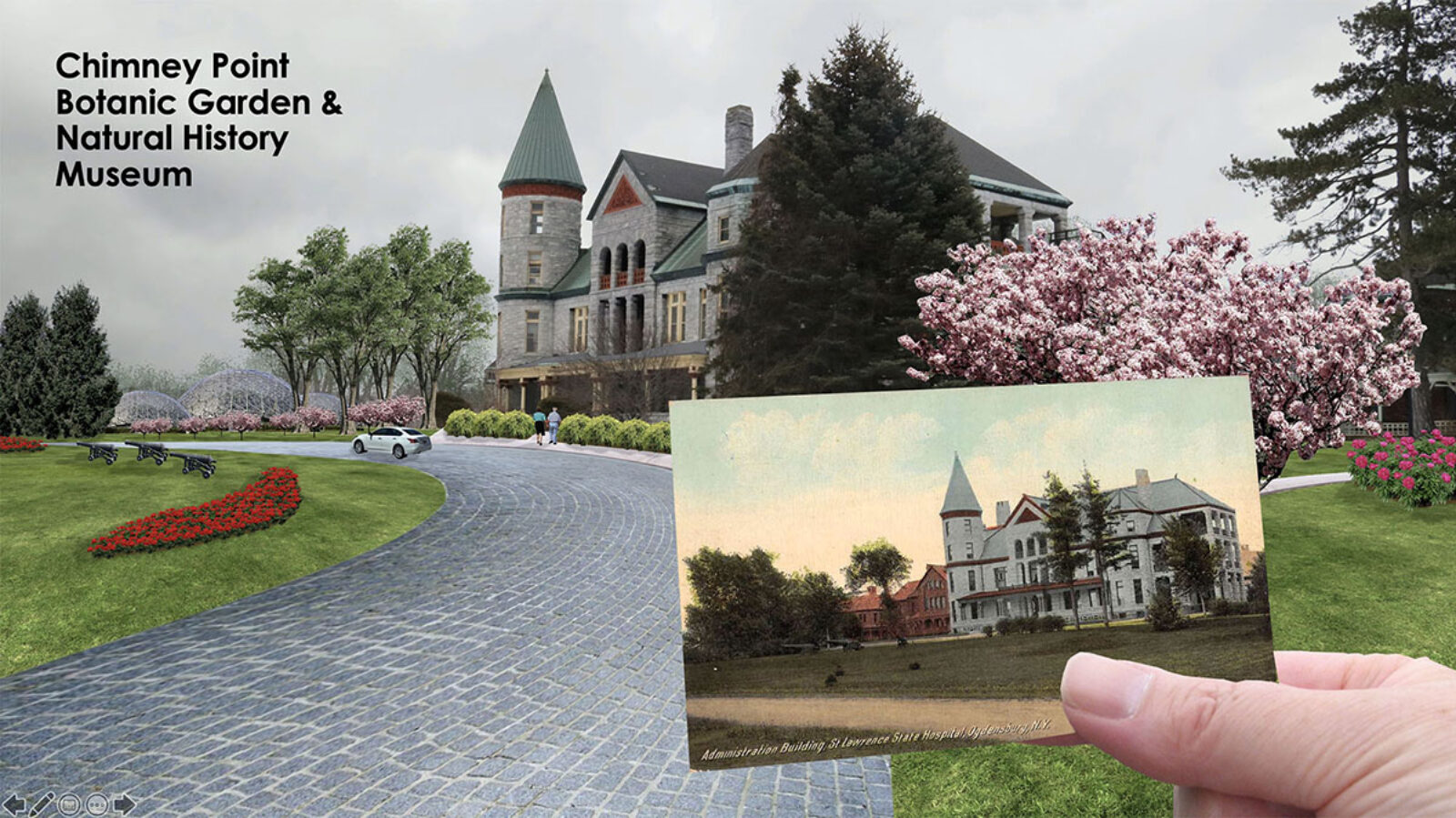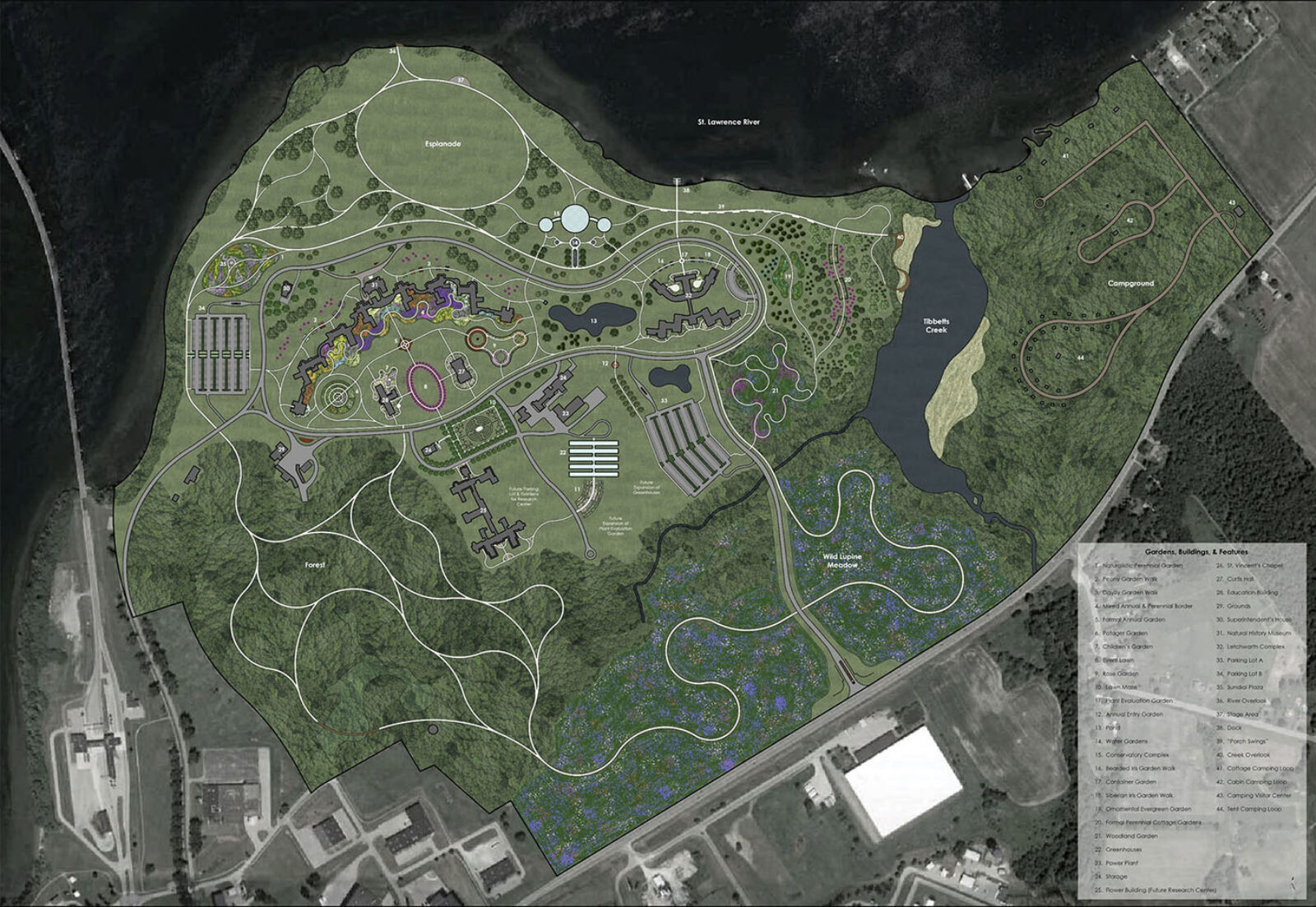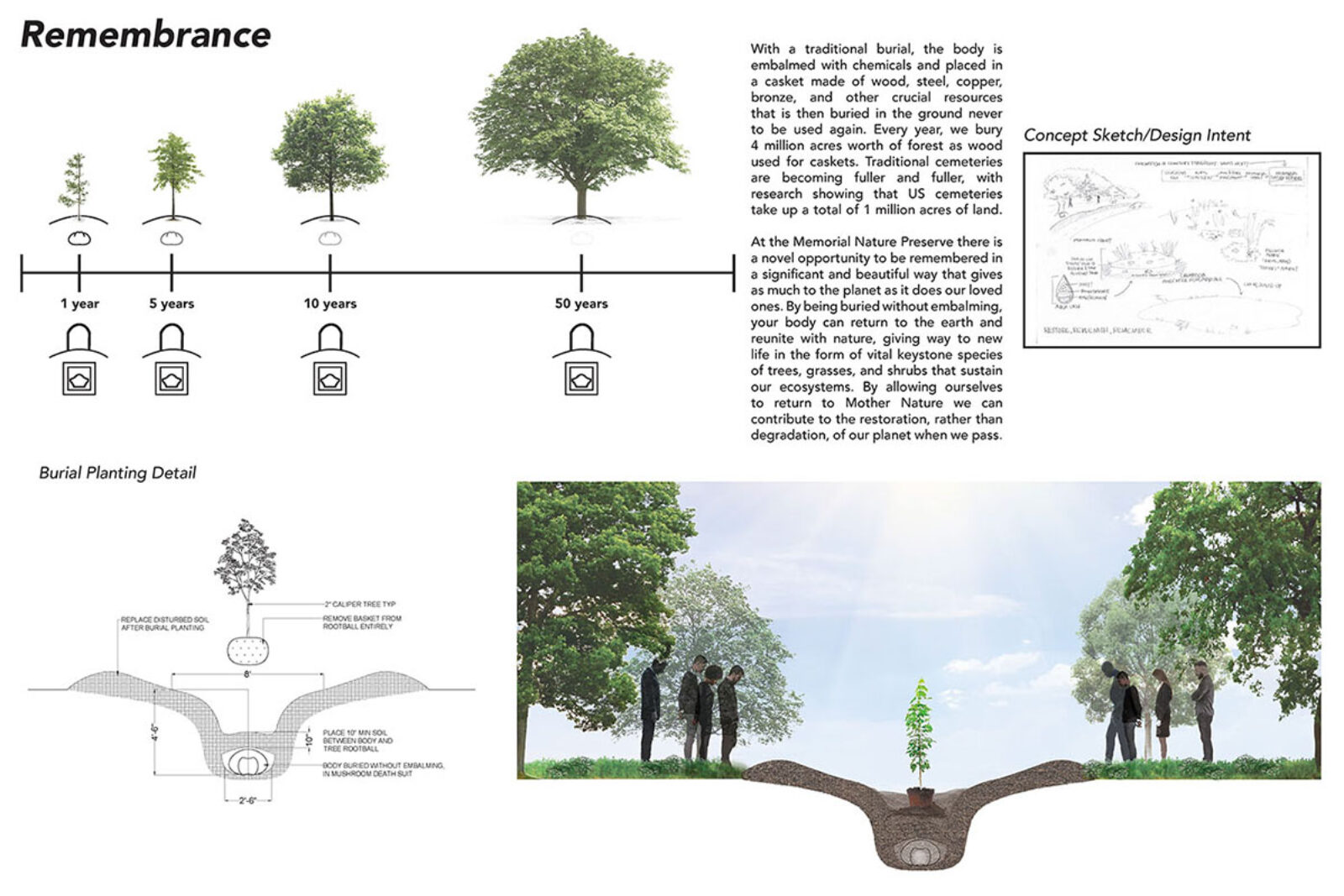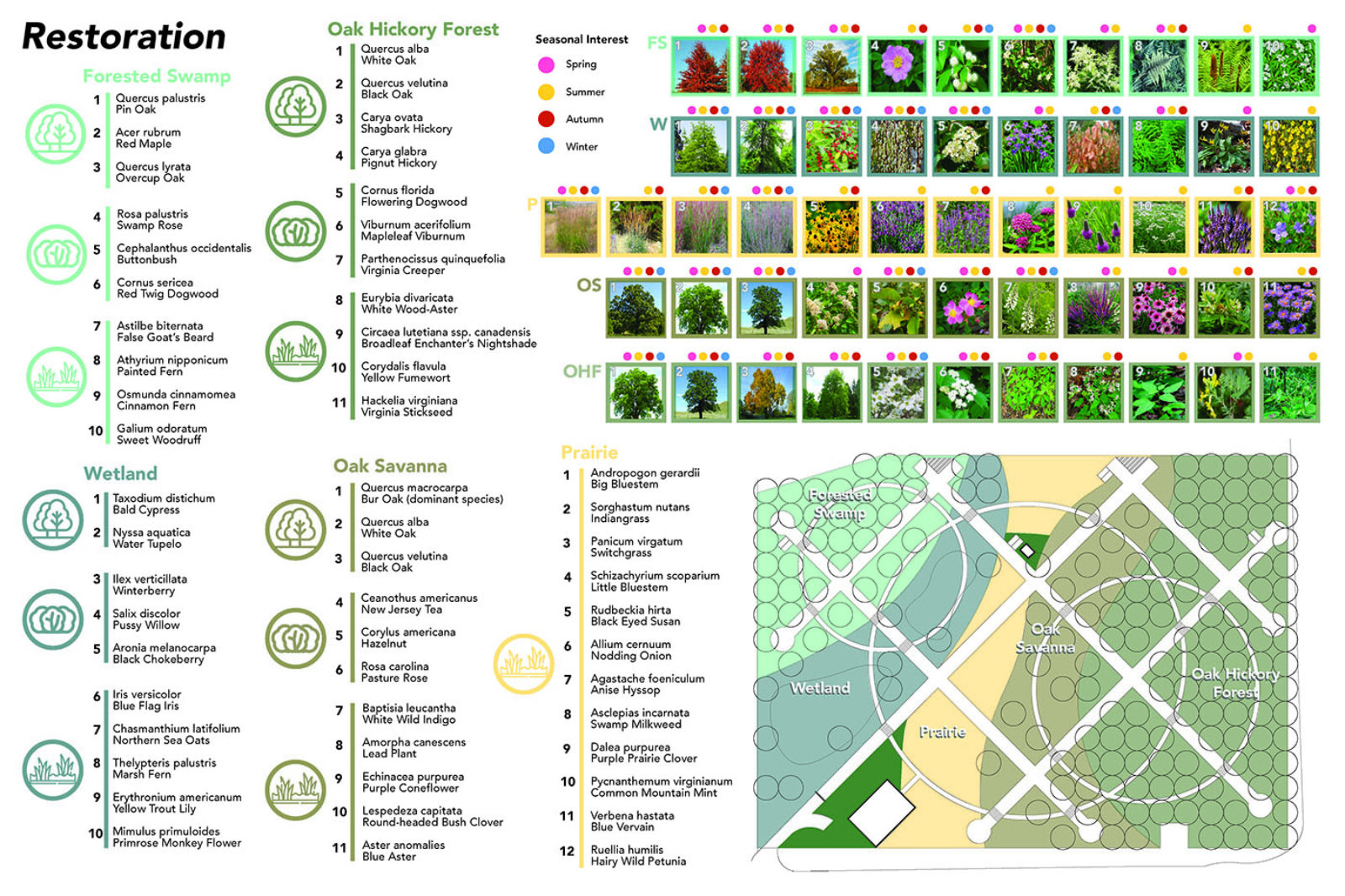 Examples of BLA student work
Program Length and Course Requirements
The four-year BLA program requires 124 credit hours to complete. The majority of those are in required landscape architecture courses. BLA students grow their expertise through focused electives, selected by each student following their unique interests, in fields such as art, architecture, business, entrepreneurship, geography, horticulture, psychology, sociology, sustainability, and urban planning. Undergraduates at the University of Illinois also take a rich variety of general education courses.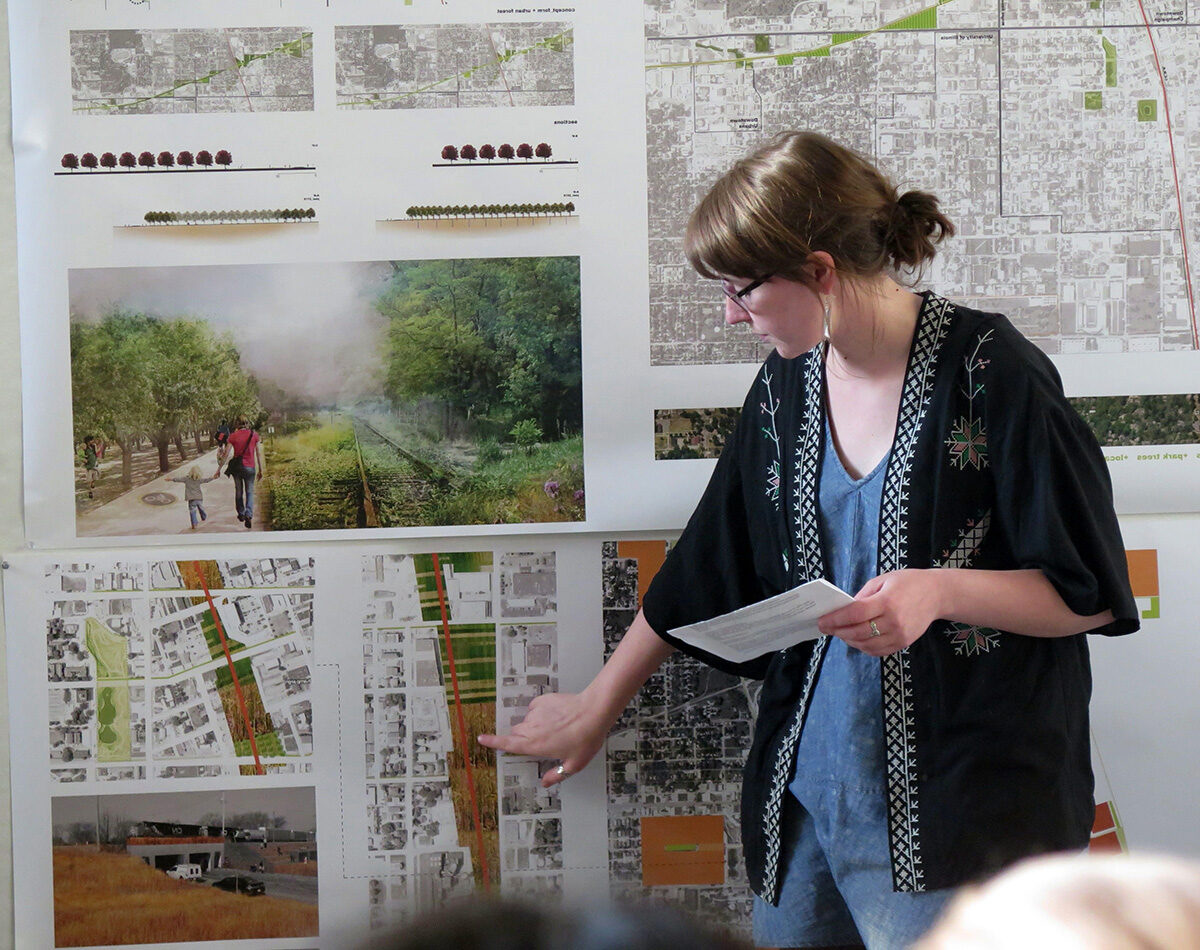 What you will learn
Courses in Landscape Architecture cover a wide variety of topics and learning formats–from design studios that grow in scale as you advance through the program; to technical courses in visual communications, plant materials and planting design, environmental site analysis, and site engineering and construction; to lecture courses and seminars about landscape history, contemporary theory and practice, and special topics such as sustainable design principles, everyday landscapes, designing with climate, and energy studies.
In their first semester, students are introduced to the department through an eight-week seminar, LA 199 Landscape Architecture at Illinois. They learn about leading themes, projects, and trends in contemporary design practice through LA 101 Introduction to Landscape Architecture. In the first year, students also begin the visual communications sequence through enrollment in LA 280 Design Communications I and LA 281 Design Communications II, which cover both analog and digital methods.
In the second year, students become immersed in studio experience through LA 233 Foundation Design Studio and LA 234 Site Design Studio. They also begin to advance through sequenced technical courses starting with LA 241 Landform Design & Construction and LA 250 Environmental Site Analysis. Through these steps, students develop an understanding of site and begin to develop a systematic approach to addressing landscape architectural problems.
In the third and fourth years, the scale and complexity of design studios grows, from LA 335 Community & Open Space Studio to LA 437 Regional Design Studio. Those courses connect students with real people and places and foster collaborative and research-based approaches to design in keeping with the front line of contemporary practice. Along the way, all students take LA 346 Professional Practice, which helps students learn about and prepare for the myriad opportunities available in the profession today. Students also have numerous opportunities to expand their horizons through department-based electives such as LA 221 History of the Prison, LA 222 Islamic Gardens and Architecture, LA 387 Designing with Climate, LA 387 Landscape between Nature and You, LA 466 Energy & the Built Environment, and more.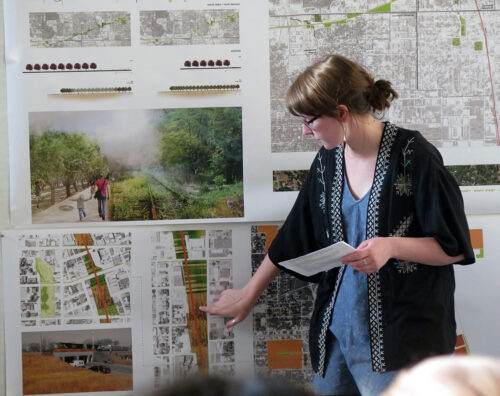 Our Department Community
In addition to coursework, our students participate in extra-curricular and volunteer activities related to landscape architecture, such as the Illinois Solar Decathlon, the Campus Rainworks Challenge, the Student Sustainable Farm, and the Red Oak Rain Garden. They go on field trips to explore consequential sites and inspiring projects in person. They participate in (and win) prestigious design competitions and awards programs. Many of them travel internationally through fellowships or semester-long study abroad. We work together to create an academic community where everyone is comfortable, supported, and heard. We learn from each other and rely on each other to grow and change. Some of the many ways we support our students include:
Individualized attention in small classes
Opportunities to engage directly with world-class faculty members
Regular academic advising
Career fairs and targeted employment assistance
Events programming, including guest lectures, workshops, and design charrettes
Professional Development Opportunities
Our students connect to mentors and potential employers through department-based networking opportunities such as portfolio reviews, design charrettes, our annual Career and Networking Fair, and membership in our University of Illinois Student Chapter of the American Society of Landscape Architects (ASLA).
Professional internships help students develop the real-world skills needed for their future careers, and they build connections with practitioner networks. BLA students can earn credit for internships through enrollment in LA 345 Professional Internship. In recent years, BLA students have held internships at a wide range of firms and firm types across the country, such as Nathan Wright, Scott Byron & Co., Clarence Davids, the Urbana Park District, Ann Roberts, EDSA, Nikken Sekei, LandArch Systems, More Gardens, Heritage Museums and Gardens, Hursthouse, Wingren Landscape, Ecoland Planning and Design, Lisa Gimmy Landscape Architecture, Mileu, James Martin Associates, Premier Landscape Contractors, Turenscape, SmithGroup–and many more.
International Students: STEM Classification and OPT Employment
Our BLA program (like our MLA and Ph.D. degrees) is STEM-classified, so international students with an F-1 visa are eligible to remain in the US for CPT (Curricular Practical Training) and OPT (Optional Practical Training) employment for up to three years and two months after graduation, and those granted an H-1b visa can stay an additional six years (total of nine years).
Application Deadlines
The following are the application dates for fall 2023 admissions.
Application Opens: September 1
Our application opens on all platforms on September 1.
Priority Admission Deadline: November 1
To be eligible for priority admission, you must submit your application by 11:59 p.m. CT on November 1, and all required items must be received by November 10. Meeting this deadline may give you the best chance for being admitted to our most selective programs. You may also receive special attention for admission to honors programs and for merit awards.
If you are applying through Common App, you will  only able to select "Regular Decision" as your preferred admission plan. However, you will be eligible for priority admission if you submit the application by the priority deadline and all other items, including your self-reported academic record (SRAR), by November 10.
Regular Admission Deadline: January 5
You must submit your application by 11:59 p.m. CT on January 5. All required items must be received by January 15.
Questions?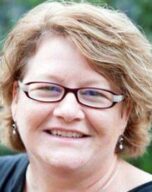 To learn more about admissions and to apply, please click the link below.