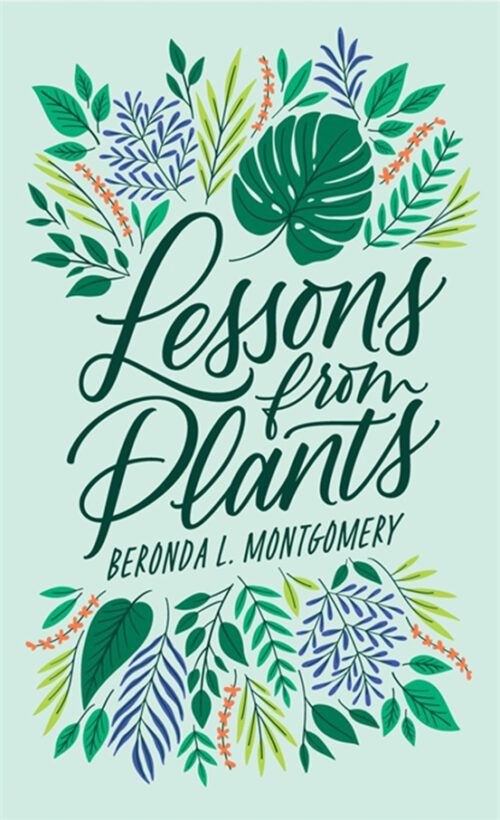 Information about 2nd Annual Terry Harkness "Plants in Design" Lecture by Beronda L. Montgomery
Montgomery is MSU Foundation Professor of Biochemistry & Molecular Biology and Microbiology & Molecular Genetics at Michigan State University. A Fellow of the American Association for the Advancement of Science and the American Academy of Microbiology, she was named one of Cell's 100 Inspiring Black Scientists in America and is the winner of the 2021 Cynthia Westcott Scientific Writing Award.
As a writer, researcher, and scholar, Montgomery pursues a common theme of understanding how individuals perceive, respond to, and are impacted by the environments in which they exist. Her primary laboratory-based research focuses on the responses of photosynthetic organisms (i.e., plants and cyanobacteria) to external light cues. Additionally, Montgomery pursues this theme in the context of effective mentoring and leadership of individuals, and the role of innovative leaders in supporting success.
Montgomery is the author of Lessons From Plants (Harvard University Press, 2021). In the July 2021 issue of Landscape Architecture Magazine, editor Jennifer Reut wrote, "Though she's a biochemist, Montgomery thinks like a landscape architect and makes astute observations about the connections between human and plant behavior and the shared experience of risk, diversity, and reciprocity. Like people, plants have limited resources, and they must make choices about how they assign them. Montgomery's work argues that we have much to learn about transformation from plants. I can hardly think of a better road map to follow back into the world." (p. 10)
Montgomery earned a bachelor's degree in Biology from Washington University in St. Louis, a master's degree in Biology from the University of Central Arkansas, and a PhD in Plant Biology from the University of California, Davis. With support from a National Science Foundation (NSF) award, she became a postdoctoral fellow in Microbial Biology at University of Indiana. She joined the faculty at Michigan State University in 2004.